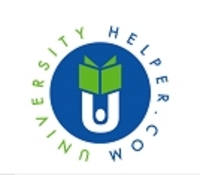 It is an honor to be a selected VIP participant. With VentureChoice's assistance we gain access to critical resources, exposure and support from experienced business veterans to build a lasting business of significant value
Orange County, California (PRWEB) July 17, 2009
University Helper, a privately held Internet startup, announced today that it has joined the VentureChoice Incubation Program (VIP) aiming towards accelerated business growth.
The VentureChoice Incubation Program is designed to provide innovation-based startups with essential support, exposure to Angel Investor community and expertise to turn bright business ideas into great companies.
VentureChoice Team evaluates hundreds of technology startups each year to identify those with the strongest potential to succeed in the marketplace. Companies are selected to join the program based on innovation, marketability, growth potential, funding requirements, and overall value to their customers. These companies receive customized engagement plans designed to support their growth strategy and increase market visibility.
"It is an honor to be a selected VIP participant. With VentureChoice's assistance we gain access to critical resources, exposure and support from experienced business veterans to build a lasting business of significant value", says Jonathan Palasek, Founder and CEO of University Helper.
University Helper was launched earlier this year with the mission "to enhance the lives of university students by providing a gateway of services that allows each student to absorb all opportunities and experiences throughout his or her schooling."
"Throughout the history of collegiate bartering, students have been limited to posting on bulletin boards across campuses stretching several square miles, often never finding a buyer. University Helper allows students access to a virtual market within their own school and immediately interconnects students across their campus. University Helper allows students access to post classified ads at the college or university of their choice", says Robert Bacsik, CFO and Co-Founder of Universityhelper.com. University Helper plans to be the leading worldwide online classifieds resource of choice by university students. The company was founded in order to make the college experience easier for students!
About University Helper
Headquartered in Orange County, California, University Helper is a registered LLC providing the web service UniversityHelper.com, a site where college students are able to post and search for items of interest such as textbooks, tutors, and much more.
For more information, contact University Helper at (760) 277-1644 or via e-mail, or visit the company Web site at http://www.UniversityHelper.com.
About VentureChoice
Headquartered in Silicon Valley, California, VentureChoice is a Venture Advisory firm and Investment forum representing an exclusive network of Individuals, Institutional and Corporate Investors who are seeking attractive investment, syndication and acquisition opportunities in private sector. The firm offers incubation and venture development services to high-tech entrepreneurs and investors and provides the expertise, experience and exposure needed to make innovation-based ventures successful.
VentureChoice can be reached at http://www.VentureChoice.com.
# # #