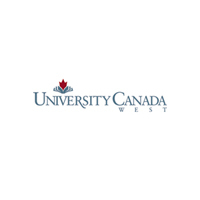 Vancouver, BC (PRWEB) August 12, 2009
University Canada West (UCAN) is offering an incentive to students who put their education first. Students who meet the university's Tuition Incentive Program (TIP) requirements will have their tuition reduced by 15% for the academic year.
"UCAN's Tuition Incentive Program (for more info visit http://news.ucan.ca) is our way of encouraging students during these tough economic times. We know that committing to university studies can be a challenge, so TIP gives students that extra push to complete their studies and enter the workforce with the credentials they need to succeed," said David Strong, President and Vice-Chancellor of University Canada West.
Requirements vary depending on the program of study, with undergraduate degree students required to maintain, for five consecutive terms, a grade point average of 2.0 and graduate degree students required to maintain a grade point average of 3.0. Students are also required to complete a specified number of campus or online courses throughout the year, depending upon their program of study.
For TIP, student enrollment must occur between August 1 and October 31, 2009 and pay for a full year's tuition prior to the start of their campus or online education, according to their specific academic program plan. Full details of the degree programs are available at http://www.ucan.ca.
University Canada West (UCAN) is a progressive post-secondary institution offering a number of undergraduate and post-graduate degrees, including BCom, BA and MBA programs. Degree programs are available at campuses in Vancouver, Victoria and Singapore, as well as via online courses. Small class sizes, combined with practical curricula and world-class instruction, means students get the education they want, when they want it. UCAN degree programs are offered under the written consent of the British Columbia Minister of Advanced Education and Labour Market Development.
For more information:
Warren Mailey
Communications Manager
604.915.7288 ext. 2130
http://www.ucan.ca
###