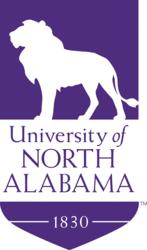 I realized that it's implementing technology, but it's also impacting families. I wouldn't have been able to do this without the kids.
Florence, Ala. (PRWEB) December 11, 2012
University of North Alabama senior Kaitlin Ashley's spring 2012 research on the impact of iPads on teaching and learning recently garnered national accolades. Ashley, an elementary education major from Madison, won first place in the Education and Pedagogy category of the 47th Annual Conference of the National Collegiate Honors Council (NCHC), recently held in Boston.
Her conference presentation, "Integrating New Technologies in K-1 Classrooms: iPads and Literacy Centers," was based on the first phase of research she had conducted at Kilby Laboratory School in Florence. She spent two days a week at Kilby through the spring 2012 semester monitoring kindergarteners as they used iPad apps with interactive capabilities to tell stories about what they were learning in class.
Ashley determined through in-class assessments and survey feedback from parents that the iPad apps helped students gain a better understanding of concepts while improving their storytelling abilities.
The second phase of her research, conducted this fall, used the iPads for students to practice mathematical journaling. Ashley worked with the same students, now first-graders, to find how iPad use is also effective in improving their understanding of mathematical concepts.
Ashley found the seven iPads for her research through contributions from Kilby parents and Apple, which loaned a device through the duration of the project.
While at NCHC, Ashley was approached by a representative from Honors Review, an organization to promote student writing, about having her research published.
"That Kaitlin was approached about having her work published will make her more competitive in a competitive teaching market," said Dr. Vince Brewton, director of the UNA Honors Program. "Employers are looking for people who have distinguished themselves as known innovators, and Kaitlin is an innovator."
Brewton said that, in the three years that UNA students have attended NCHC, Ashley is the first student to win an award.
The National Collegiate Honors Council (NCHC) is the professional association of undergraduate honors programs and colleges; honors directors and deans; and honors faculty, staff and students. NCHC provides support for institutions and individuals developing, implementing and expanding honors education through curriculum development, program assessment, teaching innovation, national and international study opportunities, internships, service and leadership development and mentored research. Nearly 2,000 students and faculty attended the conference this year.
Ashley said there were two people whose help was instrumental in the success of her research: her adviser, Dr. Katie Kinney, and Kilby kindergarten teacher Marissa Frederick.
"The project went so much farther than I thought it would," Ashley. "I realized that it's implementing technology, but it's also impacting families. I wouldn't have been able to do this without the kids."
For more information on Ashley's research, visit her blog at ikilby.weebly.com.