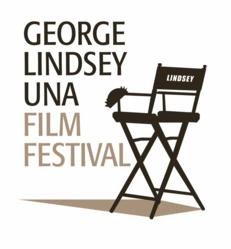 Florence, AL (PRWEB) January 31, 2013
Veteran actor Michael Rooker, currently starring in AMC's "The Walking Dead," has accepted a position on the George Lindsey UNA Film Festival Advisory Board.
Rooker was born in Jasper, Ala., also the hometown of festival namesake George Lindsey. After graduating from The Theatre School at DePaul University, he worked in theatrical productions until making a spectacular film debut in 1986 as the sociopathic title character in "Henry: Portrait of a Serial Killer." Rooker followed "Henry" with memorable roles in "Cliffhanger," "Mississippi Burning," "Days of Thunder," "Slither" and "Blood Done Sign my Name," among others. Since 2010, he has played the ultra redneck Merle in "The Walking Dead." He is also a playable character in the "Call of Duty: Black Ops" video game series.
In 2012, Rooker appeared as the special guest of the George Lindsey UNA Film Festival. He joins actors Natalie Canerday ("Sling Blade," "October Sky") and Danny Vinson ("Walk the Line," "The Curious Case of Benjamin Button") and Jim Clark, author and president of The Andy Griffith Show Rerun Watchers Club, on the festival advisory board, which also included Oscar-winning actor Ernest Borgnine until his death in 2012.
The George Lindsey UNA Film Festival is one of the few film festivals hosted by a university. The event was founded in 1998 in part by UNA alumnus and celebrated actor and entertainer George Lindsey. Lindsey's own film career included several important roles, including the character Goober Pyle on "The Andy Griffith Show."