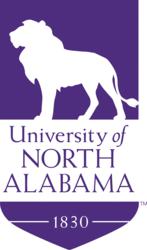 Florence, AL (PRWEB) November 19, 2012
Mary McDaniel, a senior chemistry and physics major at the University of North Alabama, won first place for her research on a binary star system while attending the 2012 Quadrennial Physics Congress (PhysCon), hosted by the physics honor society Sigma
Pi Sigma, an organization of the American Institute of Physics.
About 800 attended this year's PhysCon in Orlando. Students were invited to submit abstracts prior to the convention to present as a poster during sessions. McDaniel's poster, titled "A Spectroscopic Investigation of the Interaction of Delta Scorpius with its Companion," won first place in the category of astronomy. McDaniel was accompanied by three other members of the Society of Physics Students and the club's adviser, Dr. Mel Blake, assistant professor of physics and astronomy and director of the UNA Planetarium and Observatory.
"I don't think she realizes what she's done, where she literally beat the entire country," Blake said.
Last summer, McDaniel, along with Blake and several other students, observed and studied the binary star system Delta Scorpius and its interaction with its companion star. McDaniel and the other researchers collaborated with Dr. Michael Castelaz at Pisgah Astronomical Research Institute in North Carolina to connect remotely to one of his telescopes. The team collected data, took images and formed a graph with the information. They determined that a mass transfer was occurring between the two stars, and McDaniel presented the team's findings at the convention.
Her award also includes an all-expense-paid trip to one American Astronomical Society Convention of her choosing.
"It still hasn't really sunk in yet," McDaniel said. "It's so hard to believe they chose me out of 800 other physics students."
For more information, contact Blake at 256-765-4284 or rmblake(at)una(dot)edu.