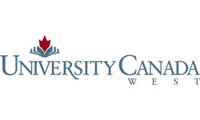 Informational posters have been placed throughout the campuses and students are being encouraged to stay home if they come down with symptoms
Victoria, BC (Vocus) October 17, 2009
While most Canadians have brushed aside worries about H1N1, officials say that the new flu strain is still a very real health concern. That's why University Canada West is keeping its students up-to-date with current information about the disease and preventative flu tips.
"Informational posters have been placed throughout the campuses and students are being encouraged to stay home if they come down with symptoms," says University Canada West representative, Sandra Lee. "We're also asking students to inform their professors and/or student services representative if they are absent for potential flu reasons so we can keep tabs on any outbreak."
Posters around campus in Victoria and Vancouver explain the difference between flu and cold symptoms and also include instructions on proper hand washing techniques. The more information students have, the more likely they'll be to stay home and prevent the spread of the flu on campus.
"We want to make sure students are staying home if they come down with the flu," says Lee. "Students can have classmates take notes and can correspond with their professors through email to receive any missed assignments."
University Canada West's H1N1 plan is in line with recommendations by the BC Centre for Disease Control, who say the best way to keep the flu at bay is with good old fashioned soap and water. UCAN students also have access to hand sanitizer while at school.
For more information on University Canada West, head to http://www.ucan.ca
About University Canada West
University Canada West (UCAN) is a progressive post-secondary institution offering a number of undergraduate and post-graduate degrees, including BCom, BA and MBA programs. Degree programs are available at campuses in Vancouver, Victoria and Singapore, as well as online. Small class sizes, combined with practical curricula and world-class instruction, means students get the education they want, when they want it. UCAN degree programs are offered under the written consent of the British Columbia Minister of Advanced Education and Labour Market Development. More information available at http://www.ucan.ca/.
For more information:
Melissa Wood
Communications Manager
604.915.7288 ext. 2145
# # #