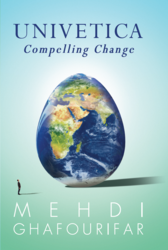 Subscribing to the idea of CSR does not guarantee profits but it can offer a company a much needed competitive edge in today's otherwise crowded business environment.
San Jose, CA (PRWEB) February 01, 2012
Today's corporations must behave as social entities with responsibilities not merely to shareholders but to employees, vendors, consumers, and the communities in which they operate. Univetica now offers proprietary accreditation programs to companies, employees, as well as individuals seeking leadership in the area of corporate social responsibility (CSR).
CSR cannot be merely a shallow tool for generating fleeting public-relations points; it must be an integral part of the company's everyday operation. Without a real commitment to CSR, a company may find itself at a competitive disadvantage in business, today and in the future. Univetica accreditation programs are custom designed from the ground-up to fit the unique goals of each applicant. Programs vary in cost and time, ranging from days to weeks, depending on design, intensity, and needs.
Why Univetica Accreditation? Because it:

Is a symbol of trust in the community
Serves as an irreplaceable third-party credential that surpasses any self-endorsement, clearly identifying the accredited as an innovative leader in social and environmental responsibility.
Represents a commitment to P>R and a thriving global community
Opens opportunities for meaningful collaborations and partnerships
Means mastery of key thriving skills and innovative thinking processes
Univetica's roadmap to corporate social responsibility
If you believe in the power of market forces to create positive change, you do not have to give up your beliefs in order to support corporate social responsibility. Capitalism remains the most dynamic economic system in world history. However, it serves more as a blunt instrument than an all-purpose salve. Socially-minded companies recognize this reality and use their wealth to help in ways that raw market forces cannot. Univetica's proprietary CSR solutions help businesses stand out as innovative leaders in this space.
Subscribing to the idea of CSR does not guarantee profits but it can offer a company a much needed competitive edge in today's otherwise crowded business environment. By expanding the stakeholder circle beyond simply the shareholders, a company can draw greater support and resources as a direct result. Univetica's accreditation solutions can help organizations:
Build deeper customer relations.
Prevent the need for increased governmental regulation due to greater self-regulation.
Promote positive public perception, which helps protect a company's brand and goodwill.
Attract strong talent to your team, making for happier employees.
Help develop stronger vendor relationships.
What CSR means for employees
Corporate social responsibility goes hand in hand with employee happiness. When a company treats its employees ethically and gives back to the community, job satisfaction rises. As a result, employees feel that their work is more meaningful, giving them a stronger sense of purpose and a greater willingness to perform at their best.
CSR also has real meaning on a practical level. For example, providing health insurance programs and strong retirement packages enhance employees' quality of life, and ethical downsizing policies help former employees smoothly transition to their next stage of their lives. No longer can companies treat employees as mere dispensable machinery. Univetica now offers specific solutions that help employees thrive in this evolving environment.
What CSR means for consumers
The modern-day free flow of information has brought greater transparency to the marketplace. With growing consumer awareness, CSR has evolved into an almost necessary business practice for many companies worldwide. This in turn can help consumers enjoy better product quality, selection, and pricing. Consumers who consider corporate social responsibility when making buying decisions, now hold the power to influence business behavior beyond traditional market forces. This trend is likely to continue, potentially making CSR a market standard. Univetica accreditation programs put power back into the hands of the consumer, helping consumers more easily identify CSR leaders.
About Univetica
Headquartered in Silicon Valley, Univetica is a timely social initiative driven by people from widely varying backgrounds to help create a thriving global community. Univetica develops and deploys solutions that help more people make better decisions more often and become a more vibrant member of today's increasingly interconnected world. To learn more, visit: http://www.univetica.com.
Media Contact:
Jillayn Le Grand
Email: press(at)univetica(dot)com
# # #