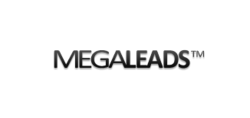 As a part of their final touches, Megaleads has released exclusive demo videos on Youtube and their new website displaying their innovative search tool.
Little Falls, NJ (PRWEB) November 19, 2012
After launching a successful beta program earlier this year Megaleads (https://megaleads.com) and their affiliate manager, Route 72 Systems, have decided to further the development of their new business and consumer sales leads system. Megaleads has received much positive feedback from users who have utilized their free trials and has plans on adding even more additional features and functionality that are set to revolutionize the business sales leads market. As Megaleads enters advanced stages of development, it will continue to monitor and observe customer feedback and their database of millions of business and consumer email lists.
As a part of their final touches, Megaleads has released exclusive demo videos on Youtube and their new website displaying their innovative search tool. In just a single minute, new users can learn the ins and outs of the new leads system through a simple step-by-step instructional video. Route 72 agreed that this user-friendly gesture is a great way to draw in a new audience. Jim Alamia, CEO and Founder of Route 72 Systems states: "Although the videos are about a minute long, those unfamiliar with leads systems are able to hit the ground running because it really is that easy. We want our clients to open new doors for their business, and we believe that this process should be done with ease."
Further improvements, such as the free trial account with no credit card commitment and the new sign up page is also in place to add even more convenience for first time customers. New customers will be able to sign up to Megaleads and use their system for a low monthly fee either through the silver, gold, and platinum packages now available; with each level of membership allowing for more downloads per month. As 2013 approaches, Route 72 predicts businesses will utilize tools like Megaleads to help businesses grow and pull them back into profitability plus status and plans adding even more features to Megaleads as it readies for launch. Jim Alamia states: "This product is well timed in the changing marketplace. Our constant fine tuning and new features will ensure that this qualified sales leads system will be unmatched when it is time for launch."