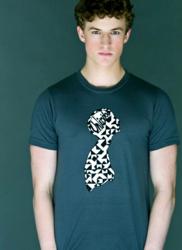 Los Angeles, California (PRWEB) June 30, 2012
Unlimited Ltd. Clothing is a relatively new clothing company based in the Los Angeles area which focuses on modern graphic designs on high quality clothing. Their new 'Shapes' Collection took over the Unlimited website about a week ago and has been doing extremely well. The new company is made up of two teenage students and their team of international artists.
Using crowd-sourcing these two students have been able to harness the international creativity of up-and-coming artists and use their graphic designs on high quality clothing. They currently have an Indiegogo campaign and will soon have a Kickstarter campaign as well. You can check the company out on Facebook, Instagram @UnlimitedLimited, or the company's website.
In the future this underground company will have collections in partnership with bigger companies such as Alternative Apparel, American Apparel, and Brandy Melville. After their first collection with American Apparel selling out extremely quickly in April 2012, they plan on doing collaborations with big companies as well as small starting companies in the near and far future.