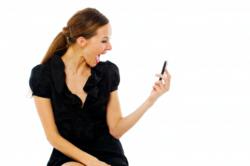 This data is taken from a number of reliable sources and complies with all FCC laws in all 50 states.
San Antonio, Texas (PRWEB) January 01, 2013
The Cell Phone Registry company has launched a brand new feature on its website. A new unlisted phone number searches function now exists to help locate and verify the owner of a U.S. based number. This new tool is applicable to landline and mobile numbers to provide a range of data connected with a phone number.
Millions of landline phone numbers and cell numbers are now in use. A large percentage of these numbers are unable to display information across caller identification services.
Privacy laws in some states prevent the sharing of consumer information when opt-out requests are made. These efforts have resulted in millions of numbers marked as private, unavailable or unlisted.
The CellPhoneRegistry.com website offers one of the largest databases now available online for hard to find numbers. This data is taken from a number of reliable sources and complies with all FCC laws in all 50 states. Those performing a phone number lookup can now receive access to this database and its new unlisted search tool.
One of the benefits of this new search tool is the online access that is granted. A person that signs up to use this search service can now receive unlimited access. This unlimited feature allows searching of any number for a time period of 365 days. The reports that are generated online can be printed out for offline use.
About Cell Phone Registry
The Cell Phone Registry company was founded online in 2009 and has grown its services over the past 24 months. The company database is now made available to adult men and women that search for hard to find phone records. As one of the largest cell registries that exist online, millions of numbers are instantly available to search. The Cell Phone Registry website offers secure access to this data and the information that is revealed can be used privately. New numbers are added regularly to help ensure that all numbers are correct and updated.