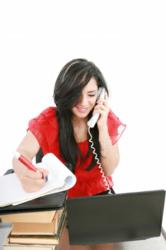 The new tool available online allows searching of unlisted phone numbers in the U.S.
Seattle, Washington (PRWEB) December 13, 2012
A new unlisted phone search tool is now available for adults to use online. This new tool allows an online lookup of an unpublished or unlisted number. This new search function is helping those performing research or other validation online to find information quickly. This tool can be accessed at the http://www.reversephonelookupapp.com website.
Standard caller identification systems can include a first or last name in the results that are displayed with a landline or cell phone call. The drawback to this information is that a user must give consent for the information to appear in these services.
This privacy feature is causing some numbers to be displayed as unavailable or unknown through identification services.
The new tool available online allows searching of unlisted phone numbers in the U.S. While this information is obtained from various sources, it is still classified as public information. This service does not pull data from consumer credit reports or other databases in accordance with FCC legislation.
Elderly usage of cell phones has started to increase due to the family plan reductions in price that some mobile companies are now offering. Phone crimes and elderly abuse can still happen with the use of cell phones making numbers that are unavailable or unpublished more difficult to trace.
The ReversePhoneLookupApp.com website offers one of the only solutions online to search numbers that are not included inside of other databases. This information is obtained from private and public sources and users have the option to remove numbers. The collection of data through public means is one way that these numbers are located.
The new search tool that is launched online does come with a complete guarantee of the service. Numbers that are not found in any U.S. state can be eligible for a second search. A monthly and annual payment plan can be purchased that can provide unlimited searches. More detailed reports are now available through these premium plans.
About Reverse Phone Lookup App
The Reverse Phone Lookup App company provides lookups of cell phone, landline, unlisted and other numbers through a partner database network. The public information that is accessible through the online search system can be used by adults to locate and verify phone user data. The Reverse Phone Lookup App website offers one of the largest databases with over 200 million numbers now listed inside. By offering preliminary searches for no cost, users can access more detailed data through a package plan of their choice entirely online.