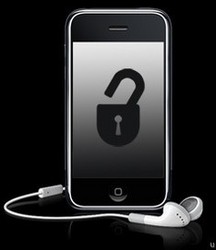 "As Apple continues to plug security holes in updated firmware, our engineers continually update our software to provide the most reliable unlock and jailbreak capability available," says Unlock-the-iPhone.com CEO Michael Cera.
San Diego, CA (PRWEB) September 22, 2010
Unlock-the-iPhone.com has unlocked more than two million iPhones. With the latest breakthrough of unlocking iPhone 4, that number is bound to skyrocket. Cell phones users can now buy and use the iPhone 4 regardless of what carrier they have. It's not just the iPhone 4 that can be unlocked; Unlock-the-iPhone unlocks all iPhones regardless of what firmware version they're currently running.
The iPhone 4 quickly became the most successful product launch in Apple's history. Just as quickly millions of people were searching the internet looking for ways to unlock the iPhone 4. Unlock-the-iPhone.com provides a proven jailbreaking solution. Unlike other services offering to unlock iPhones, Unlock-the-iPhone.com gives customers lifetime memberships. So when Apple issues an update, members just need to log back into the website to have access to the latest unlocking software.
As well as coming with a money-back guarantee, Unlock-the-iPhone.com offers evaluation tools to users before they attempt to unlock iPhones. This prevents iPhones from being unwittingly bricked. If any problems arise, 24-hour customer service is available seven days a week.
"We have a support staff that is ready to answer questions 24/7 every day of the week," Cera said. "We pride ourselves on our customer support which is why we have sold over 2 million solutions to date! It doesn't take a rock scientist to use our software, but we're here waiting to help with any problems."
Unlock-the-iPhone.com currently works for these iPhone models:

About Unlock-the-iPhone.com
The website launched four years ago with the goal of giving people the capability of utilizing what the iPhone has to offer regardless of their cell phone carrier. It soon became the number one internet destination for people wanting to unlock iPhones. With a team of engineers working to keep up with Apple's updates, Unlock-the-iPhone.com allows members to unlock the iPhone 4 with just one click.
###