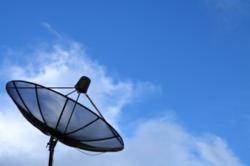 Philadelphia, PA (PRWEB) August 20, 2012
The BlackBerry 9300 Curve that Cellular Country offers is now unlocked. The announcement just came moments after the company decided to display the latest BlackBerry cell phones on their product lineup. With the move, Cellular Country is offering customers a more flexible smartphone.
The unlocked BlackBerry Curve is a step in the right direction for this new cell phone retailer. Unlocked cell phones have an advantage that users will definitely enjoy. Users can take their BlackBerry with them to another country without worrying about getting a new cell phone. All they need to do is switch the carrier and their BlackBerry is now usable.
The Unlocked BlackBerry cell phone that Cellular Country offers costs only $104.99. The savings customers get from this deal are huge. They no longer have to purchase a brand new cell phone that may cost them an additional $100 when they travel to another country. The hassle of changing carriers is no longer a problem with this unlocked cell phone.
The announcement of the unlocked BlackBerry from Cellular Country sent shockwaves across cyberspace. As soon as the unlocked 9300 Curve was available pre-orders have already been made. Customers who purchase this model also have the chance to get bigger discounts when they purchase accessories with their smartphones. A Bluetooth headset, microSD card, and data cable are all made available at a discounted price when customers purchase the unlocked 9300 Curve.
The unlocked Curve 9300 will do wonders for Cellular Country's total sales by year's end. The addition is a win-win situation for both Cellular Country and their customers.
About:
Cellular Country is a used cell phone retailer that offers high quality cell phones and smartphone at an affordable price. The company offers customers big name brands such as BlackBerry, LG, Samsung, Sony, Nokia, and several others. Visit their website http://www.cellularcountry.com for more information.