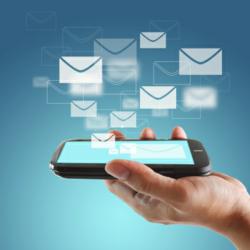 Philadelphia, PA (PRWEB) July 30, 2012
Cellular Country is aggressively expanding its product lineup by adding an unlocked Palm Pre 2. The addition of the Palm Pre 2 comes as no surprise because Cellular Country has been adding to its array of products since the beginning of the year. The Palm Pre 2 will sell for $224.99 and will be officially released on August 1, 2012. The inclusion of the Palm Pre 2 seeks to bolster Cellular Country's sales and marketing efforts for the second half of the year.
The Palm Pre 2 has a lot to offer loyal customers and potential customers of this new cell phone retailer. The Palm Pre 2 that Cellular Country offers is an unlocked cell phone that users can take with them to another country. Users can switch carriers depending on their needs when they purchase a Palm Pre 2 from Cellular Country. The GSM quad band capabilities of the Palm Pre 2 provide users the flexibility that they are looking for in a cell phone.
The Palm Pre 2 also has a wide scope of features and applications that add to its appeal. The lightning-quick 1 GHz processor allows the phone to crunch date effortlessly; which allows users to run several applications and features simultaneously. The streamlined and sleek design of the Palm pre 2 is a sight to behold. The slide-out keyboard makes composing messages easy, and the responsive touch screen makes browsing through the cell phone seamless.
The Palm Pre 2 allows users to switch between applications and open other applications at the same time. Users can also easily update their status and compose their emails on the go. The 5-megapixel camera lets users immortalize the most precious moments in their life. The Palm Pre 2 also has a built-in video and music player for users who want to entertain themselves during their free time.
The addition of the Palm Pre 2 Unlocked cell phone will help Cellular Country achieve its goals before the year ends.
About:
Cellular Country is a new cell phone retailer that offers affordable prices and different brands. Visit their website http://www.cellularcountry.com for the best deals available.