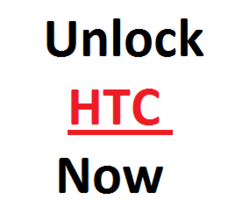 (PRWEB) October 12, 2012
A lot of people are looking to unlock HTC Inspire. There is a solution for people who own the phone and want to enjoy affordable calling and data rates from other carriers without losing the unique experience that HTC offers. Unlock service for HTC Inspire 4G now available on GlobalUnlock website at bit.ly/Pr83nn.
Unlocking the HTC Inspire 4G only requires the phone's unique IMEI number and Global Unlock provides the service for unlocking. Owners can expect an unlock code once they accurately put their phone's details on the website's unlocking interface.
The phone owner has to key in their email address for delivery of the unlock code and further instructions. GlobalUnlock understands the security concerns for its customers' personal information. The company does not use submitted email addresses for any other person other than the intended one. The unlock service is permanent, and users do not have to worry about restricted services even with their previous carriers.
GlobalUnlock provides phone-unlocking services online with a guarantee. It allows users to use their phones with prepaid carriers. The unlock process takes a few hours and includes a simple do-it-yourself instruction for keying phone details. These go into the unlock code calculator hosted by GlobalUnlock. Once the phone is unlocked, HTC inspire 4G users are able to use local sim cards in more than 200 countries and save on roaming charges by their home carriers.
HTC Inspire 4G locked on AT&T GSM network in the United States can now work with carriers all over the world after the unlock service. It takes the same day and the unlock instructions are easy to follow.
About GlobalUnlock
Global unlock began in 2003 and continues to offer a safe and easy solution for all phones. The company that unlocks phones from over 30 networks in the world now introduces the same service for HTC Inspire 4G. Unlocked phones can work with more than 670 networks worldwide.
More information at http://bit.ly/Pr83nn.