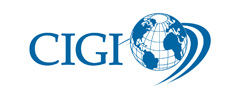 Waterloo, ON (PRWEB) April 17, 2012
United Nations (UN) peacekeeping, "still the best tool available for the international community to help post-conflict states," has been the object of numerous reforms over the last two decades, giving the UN a much-needed professional capacity to command, control and manage increasingly complex missions says a new report by The Centre for International Governance Innovation (CIGI).
An "underbelly" assessment of the UN's most visible raison d'être, UN Peacekeeping: 20 Years of Reform illustrates that while the change process is often "tortuous" at the UN, the organization is able to implement far-reaching reforms, often spurred on by crisis, when the political stars are aligned. Still, more change is needed. The organization must be "ready to contemplate new, far-reaching changes to ensure that peace operations produce optimum results," says the paper by CIGI Distinguished Fellow Louise Fréchette with assistance from research officer Amanda Kristensen.
The UN continued to operate 15 peacekeeping missions, as of 2011, which included nearly 120,000 people (100,000 of which were uniformed). As the most visible aspect of the UN, "expectations are extremely high, often unreasonably so, and even the best and most comprehensive reforms will not provide instant solutions to the intractable problems facing countries emerging from conflict," the CIGI Paper states.
The paper is published under CIGI's United Nations Reform project. Mme Fréchette, who joined CIGI in 2006, served for eight years as the first UN deputy secretary-general, where she oversaw reform. She is a former deputy minister of Canada's Department of National Defence. Mme Fréchette is currently Chair of the UN Senior Advisory Group on reimbursement to troop contributing countries.
UN Peacekeeping: 20 Years of Reform examines:

the changes in organizational structure within the United Nations to improve the administration and management of peacekeeping operations;
the systems put in place to recruit and deploy a vast number of military, police and civilian personnel;
the improvements in training to adequately prepare people for field duty;
the modifications made to the budgetary and financial rules within the organization to facilitate expenditures for the rapid start-up of new missions; and
the revisions in logistics and procurement procedures to provide missions with basic equipment and commercial services required for new operations.
Since the end of the Cold War, and with the dawn of the 24-hour news cycle, peacekeeping has become more frequent, more multidimensional, and more "ambitious" the paper states. This reality "severely tested the United Nations' capacity to command, control and manage...new types of missions," according to the report. UN peacekeeping has undergone fundamental reforms through comprehensive proposals embodied in submissions by the Secretary-General and incremental improvements in day-to-day operations. Political challenges have affected missions, but it is strongly argued that "the operational and managerial challenges [peacekeeping] entails are just as complex."
To read the full CIGI Paper, click UN Peacekeeping: 20 Years of Reform.
MEDIA CONTACT:
Kevin Dias, Communications Specialist, CIGI
Tel: 519.885.2444, ext. 238, Email: kdias(at)cigionline(dot)org
The Centre for International Governance Innovation (CIGI) is an independent, nonpartisan think tank on international governance. Led by experienced practitioners and distinguished academics, CIGI supports research, forms networks, advances policy debate and generates ideas for multilateral governance improvements. Conducting an active agenda of research, events and publications, CIGI's interdisciplinary work includes collaboration with policy, business and academic communities around the world. CIGI was founded in 2001 by Jim Balsillie, then co-CEO of Research In Motion, and collaborates with and gratefully acknowledges support from a number of strategic partners, in particular the Government of Canada and the Government of Ontario. For more information, please visit http://www.cigionline.org.