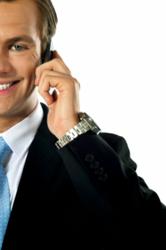 The unpublished numbers now accessible include landline and cellular numbers.
San Francisco, California (PRWEB) January 23, 2013
Reverse phone search systems are useful tools to locate information about a phone owner. One drawback to some systems is that unknown and unlisted numbers are not included. The Cell Phone Registry has now opened up its database of unpublished phone numbers. The database is now accessible by adults who plan to search any U.S. phone number to retrieve once hard to find phone records.
Security is one reason that a reverse lookup system is in use by many people. The increase in the number of social media website users has added an extra level of awareness to the general public. Since any person can create social media profiles, direct contact with the public is possible for anyone with a criminal history.
One way that the new database is helping to enhance levels of security is by offering a private way that numbers can be sorted and searched online.
This new sorting feature can be used with online dating websites, Craigslist ads or other areas when phone numbers are part of a consumer transaction. The unpublished numbers now accessible include landline and cellular numbers.
Annual search plans are now part of the company database access. Instead of a one-off search, a new 365-day access plan is available. This plan offers unlimited searching for any numbers daily. The system can be used an unlimited amount of times for an entire year. This new plan is an affordable option compared with private investigation costs.
About Cell Phone Registry
The Cell Phone Registry company launched its services to the public in 2009. Advancements in technologies have made it possible to link databases with national systems that are able to provide more data. The phone lookups that are offered include varying levels of information depending on the search plan requested. Reports can be generated at any paid level and these are useful for private validation of data. The Cell Phone Registry system can be used any day of the year and daily updates are made to keep the information presented to users accurate.