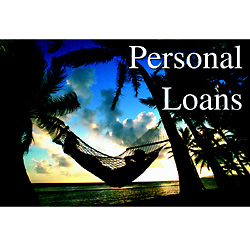 Unsecured Personal Loans Don't Have to be a Hassle!
(PRWEB) October 27, 2012
Home repairs and upgrades need to be done but are often neglected in favor of the day to day expenses of caring for a family and seeing to other financial responsibilities. DrCredit offers unsecured personal loans that make it possible to increase the value of a home, repair damage and make upgrades without putting these tasks off further.
DrCredit.com provides unsecured personal loans for people in need of quick money for any reason at all. These loans are unsecured loans and are offered from as little as $150 to as much as $5000. These loans differ from the secured loans available through banks and large lenders in that there is no requirement to provide collateral to back the loan. Mortgages are backed by the home being bought so that in the case of a default, the lender may seize the property, sell it and recover from the loss. Typically, unsecured loans are for much smaller amounts of money, meaning less risk to the lender and a much higher probability that the borrower will be able to make the payments and pay off the loan.
Consumers use unsecured personal loans of this type for a variety of reasons and DRCredit offers them to people of all financial backgrounds. Bad or damaged credit makes getting a secured loan very difficult but DRCredit works with their clients to be able to provide them opportunities to correct or improve their credit score. This means that virtually anyone will qualify for a personal loan, though the details and terms of the loan agreements will vary on a case by case basis. Some people may be asked to provide a co-signer, for example.
Homeowners in particular may find personal loans to be an asset. The only potential downside to owning property is that maintenance, repairs and upgrades are all the sole responsibility of the homeowner. Daily financial needs and busy lives often mean that small repairs get put off until they are big repairs. In other instances, invisible problems may suddenly surface, requiring emergency attention that can be quite costly. A hidden leak, for example, once discovered will need to be immediately repaired before more damage occurs and in many cases, the repairs will be quite extensive.
Many homeowners in today's economy simply do not have a few thousand dollars lying around, ear-marked for home-repair or remodeling projects. A personal loan can provide just enough money to comfortably manage a repair or remodeling project without costing so much up front that doing so is impossible.
DrCredit offers consumers the opportunity to improve their homes and subsequently their quality of life by giving them access to unsecured personal loans. Interested consumers will be pleased to discover that DrCredit also offers advice on managing credit, ideas on how to make unsecured loans work to improve their credit score and much more. The company also offers other types of loans.
To learn more or to apply for unsecured personal loans, go to http://www.drcredit.com