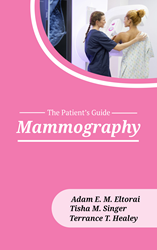 AMARILLO, Texas (PRWEB) September 14, 2018
Praeclarus Press will be teaming up with Dr. Adam E.M. Eltorai and Dr. Terrance T. Healey to produce a series of patient guides for people needing various radiology procedures. These guides will serve to provide patients the knowledge they need to ease their minds and answer their questions.
The guides that are planned so far include:

Mammography
Ultrasound
MRI
CT Scan
PET Scan
Tumor Ablation
Uterine Fibroid Embolization
Vascular Catheter Placement
Biopsy
Vertebroplasty and Kyphoplasty
Contact ken@praeclaruspress if you have any questions or concerns. Join our mailing list to receive the latest news and any additional booklets that have yet to be announced.