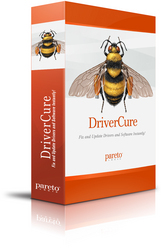 We are lucky to have a broad customer base who are not shy about telling us what they want
Victoria B.C. (PRWEB) January 15, 2009
Recently named one of Profit Magazine's "Hot 50", Canadian software publisher, ParetoLogic, is the creator of the ever-popular registry cleaner RegCure and anticipates a similar level of success with its newest product, ParetoLogic DriverCure. Designed to alleviate the common problem of diagnosing outdated hardware drivers and software applications, DriverCure promises to quickly identify all the drivers and software programs on board a given computer system, indicating available updates and facilitating the download of said updates. The software features an impressive database of vendors, ensuring that even the lesser known brands of hardware (bios/motherboard, hard disk controller, network devices, CD/DVD/, ), input devices (keyboard, mouse) , and peripherals (digital camera, printer/plotter/multi-office, scanner, game controller) can be detected and updated.
"We are lucky to have a broad customer base who are not shy about telling us what they want," states ParetoLogic Co-Founder and CEO, Elton Pereira, "Computer users really want to get the most out of their systems now, and that often includes upgraded video or sound cards, sophisticated software applications, and peripheral devices that expand the value of their computer. Unfortunately, all of these things require up-to-date drivers - the truth is that even if the item is brand new, chances are that the driver required to operate it will be out of date by the time they get it installed."
ParetoLogic's newest addition to its 10 product line-up boasts a slick and sensible user interface that will be appreciated by users of all levels. The software application's rich feature set includes an automatic scheduler, customization options such as an Ignore List, backup and system restore points, and email notification should the user choose. Like all ParetoLogic products, computer users have the opportunity to try before they buy by availing themselves of the Free Scan accessible on the ParetoLogic website. "It's virtually impossible to manually find all the driver and software updates your computer needs on a regular basis," stresses Pereira. "DriverCure completely eliminates the frustration of having a faulty computer function due to an outdated driver. I am proud of what we are able to offer our customers through this product as I think it is going to really enhance their computing experience, which is what we are all about at ParetoLogic!"
About ParetoLogic, Inc.
In 2004 four brothers recognized that modern computer users need not rely on computer repair technicians to maintain their own PC's. Knowing that sophisticated technology married with a truly user-friendly interface would empower people to secure and optimize their own computers, the brothers researched the marketplace to define and develop the software products that would most benefit today's computer user.
ParetoLogic now employs 140 professionals to help them research, develop, and market software applications that will enable people to secure and enhance their computing experience. Available in eight languages in 192 countries around the world, ParetoLogic has established partnerships on a global scale to ensure that its products are available to all computer users, regardless of location, language, or computing experience.
Attention to the needs of the consumer coupled with a commitment to delivering exceptional software applications and resource-rich websites guarantee that our products will exceed your expectations.
###