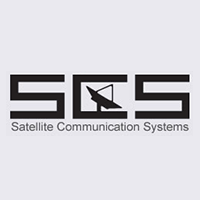 Thirty-plus years ago, SCS was one of a few private companies to introduce an independent satellite uplink truck for use by television
Chicago, IL (PRWEB) May 24, 2013
Robert J. Tomczak, President & CEO of Satellite Communication Systems (SCS) reflects: "Uplink trucks are tech-loaded trucks that will travel anywhere, even outside of the country, to provide satellite links. Thirty-plus years ago, SCS was one of a few private companies to introduce an independent satellite uplink truck for use by television and corporate clients alike. Today, by growing along with the technology, SCS is a proven provider of these services."
How does an Uplink Truck work? Through a complex complement of equipment, the audio and video captured by cameras and microphones is encoded for either High Definition (HD) or Standard Definition (SD) and passed through the transmitters to the satellite dish and ultimately to a satellite 23,000 miles up in the sky. The satellite itself acts as a reflector and send the signal back down to the intended target, whether it be a television network, multiple meeting participants, or millions of anxious viewers.
High Definition Television (HDTV) yields a better-quality image than standard television does because it has a greater number of lines of resolution. The visual information is 2-5 times sharper because the gaps between the scan lines are narrower or invisible to the naked eye. The larger the size of the television the HD picture is viewed on, the greater the improvement in picture quality. Broadcasters offer viewers a full complement of High Definition programming for enhanced viewing. Increasingly, consumers are coming to expect higher resolution images in everything they watch.
SCS offers broadcasters HD support services such as Hi-Def satellite uplinks and Hi-Def production for news, sports, and entertainment events. While consumers are used to the commercial offerings of network and cable television in HD, businesses know that High Definition video can be more than a pretty picture. It can make the message clear -- offering greater clarity for integral graphics and medical imaging. Offering a full complement of HD production services and HD satellite broadcasting, together with expert coordination services, SCS can design a turnkey solution for your next High Definition broadcast in MPEG 4 or MPEG 2 format, at a fraction of the bandwidth.
Tomczak adds: "With Satellite Uplink trucks and services, you can take your message to the world. Professional organizers recognize this as they plan large-scale events such as the Lollapalooza Music Festival or President Obama's election night celebration." When you book an Uplink truck or a transportable downlink through SCS, you will get fully redundant, state-of-the-art electronics and expert engineers. Our Satellite Uplink trucks also have various production capabilities, including High Definition (HD), which is available upon request. SCS is based in the Chicago area and our uplink trucks are within easy range of most Midwest metro areas, including:

Madison, WI
Milwaukee, WI
Indianapolis, IN
St. Louis, MO
Louisville, KY
Des Moines, IA
Cleveland, OH
Columbus, OH
Toledo, OH
Cincinnati, OH
Detroit, MI
Springfield, IL
Indianapolis, IN
Utilizing a global network of partners, SCS is able to serve its clients' needs for live shots and backhauls virtually anywhere in the world. When utilized as part of a larger event, expertly coordinated by SCS, the Uplink Truck, along with video production, satellite downlinks, and satellite time make up a complete turnkey solution. With value- added elements such as media tour services, web streaming and video conferencing, the possibilities are endless.
About Satellite Communication Systems (SCS):
Satellite Communication Systems and Absolute Conference, leaders in video communication technology over the last three decades, offer a wide array of high-quality web streaming, video conferencing and transportable satellite uplinking services.
SCS was one of a few private companies to first introduce an independent satellite uplink truck for use by television and corporate clients alike. Absolute Conference is valued by organizations planning special events and broadcasts; they count television networks and major corporations among their most pleased customers.
Contact:
Satellite Communication Systems (SCS)
http://www.satellite-commsys.com
U.S. 800.872.5465
Fax 847.526.5347
24/7 Booking 847.556.1056