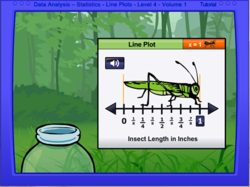 Winning the EDDIE Awards is an honor to our team and a tribute to their dedication to our industry, the students, and the parents we serve.
Plantation, FL (PRWEB) September 26, 2011
Learning Today, Inc., a South Florida-based reading and math software publisher (http://www.learningtoday.com), announced today that the company's Smart Tutor TM program was awarded EDDIE Awards from the ComputED Learning Center. Smart Tutor received EDDIE Awards in two categories including Upper Elementary Reading/Literacy and Upper Elementary Math.
The EDDIE Awards target original, content-rich programs and websites that provide educators and parents with the technology to promote educational excellence. Winners are selected from titles submitted by publishers around the world.
"As part of the 16th Annual Education Software Review Awards, we are thrilled to have won two EDDIE Awards this year," commented Sukanti Husain, Vice President. "Our focus has always been on creating world-class, online Reading/Literacy and Math programs for students and parents. Winning the EDDIE Awards is an honor to our team and a tribute to their dedication to our industry, the students, and the parents we serve."
Smart Tutor is a research-based math and reading program that provides individualized assessment and instruction. Its online learning management system allows parents to use reports to improve teaching and learning, and manage individual lesson plans. Free resources include a teacher forum, as well as reading games and math games for whole group instruction.
The math and reading curriculum is designed to address the needs of special education students, English language learners, economically-disadvantaged students, and students in need of intervention. Lessons are aligned with state and national education standards.
Smart Tutor meets the needs of low-achieving students, including the fostering of specific reading skills, by tailoring assessments, instruction, practice, and re-assessment to individual students and providing a specialized learning plan for each student. More specifically, Smart Tutor assesses students to determine their appropriate skill level, establishes individualized instruction for each student, monitors and reviews student progress by accessing reports, identifies students in need of remediation and intervention, establishes targeted intervention programs using teacher-assigned instruction and helps build skills that allow students to perform better on high-stakes tests.
There are no downloads or installations required for this web-based program and can be set up in minutes instead of days. Parent manuals and training videos supplement Smart Tutor's unlimited phone and email support.
About Learning Today, Inc.
Learning Today, Inc.'s Smart Tutor program provides schools, school districts, extended-day learning centers, and parents with web-based math and reading curriculum that supports instruction and targeted intervention.
The SmartTutor.com's online curriculum is designed for homeschool, after-school help, summer use, special needs, and gifted children.
###