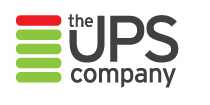 We expect a further 200-300 units on the back of this contract.
London (PRWEB UK) 13 September 2011
Leading UK manufacturers, suppliers and installers of uninterruptible power supplies The UPS Company has recently undertaken the delivery and installation of 190 x 3KVA NRXTi UPS systems for a major Saudi Arabian communications company. The UPS Company, which already has an established customer base in place within the UK, has in recent years expanded its reach to a more global market, setting its sights on contracts within Europe and now the Middle East.
The rapid and successful completion of their first Saudi Arabian contract holds the potential to generate further business within this region, thanks in part to the company's ability to provide cost-effective, durable and technologically-advanced UPS system solutions. Middle East Director Raed Sultan explains how the UPS Systems installed in this latest Saudi Arabian project will be used in the communication company's base stations,
"The communications company wanted a small, True On Line Double conversion UPS systems with extended battery cabinets to enable longer runtime than the UPS systems already on site. We were able to deliver units to site within 48 hours from the UK logistics and warehouse. We expect a further 200-300 units on the back of this contract."
Customisable UPS Systems
The UPS Company has steadily built upon its UK-based operations to become a global UPS products and services provider, offering a range of power protection and UPS systems, as well as generators, batteries and inverters. The company's operations also include an engineering and manufacturing resource, which will shortly be releasing a range of technically advanced modular UPS systems.
The UPS Company also provides a customised UPS system solution service, a facility which has contributed to their ability to maintain and retain global contracts within a diverse number of industries, including the marine, military and healthcare sectors. And although The UPS Company manufactures their own range of UPS systems, their expert consultants will design and maintain only the most appropriate and cost-effective solutions for their customers, regardless of whether the solution incorporates their own products, or those from other manufacturers.
Service Now Includes Extended Warranty
The UPS Company has great confidence in their ability to provide and install an array of technically advanced systems at competitive prices - so much so, that in addition to their products and services, The UPS Company's range of small systems now includes a '3 year swap-out warranty'. This move demonstrates the company's confidence in the QA and technical aspects of their units, with their no-quibble extended guarantee offered as standard to all customers around the world.
More information about The UPS Company, their products and services can be found online at http://www.theupsco.com
About The UPS Company
UK-based The UPS Company engineers, manufactures, supplies and installs a range of UPS Systems, power protection solutions, generators, batteries, inverters and green energy solutions for both the domestic and commercial markets. With a network of UK-wide engineers – including their specialist maritime engineers - and previous experience of providing customised units for military, marine and medical usage, The UPS Company are able to serve the entire spectrum of the UK market, from small businesses and SMEs through to multi-national corporations.
###