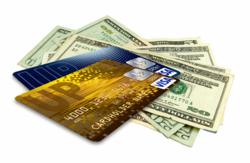 No forms to fill out, no scratch-off PINs, no need to make a phone call or visit a website to complete a Rapid Reload of UPside cards at Walmart stores
New York, NY (PRWEB) October 22, 2012
Plastyc announced that effective immediately, UPside Visa cardholders can instantly load money to their cards at the register at Walmart stores throughout the US.
The Plastyc UPside Visa cards are part of Walmart Rapid Reload, a new service announced that will accept reloadable cards affiliated with the Green Dot Network, InComm's Vanilla Reload Network and First Data's Money Network. Available in more than 3,800 Walmart stores nationwide, customers can add money to their card at any register for $3.74. There are no forms to fill out, no scratch-off PINs and no need to make a phone call or visit a website to complete the reload.
"UPside cardholders often are quick to use new features that improve convenience and affordability. We are excited to offer them Rapid Reload at Walmart stores," said Patrice Peyret, CEO of Plastyc.
After using Rapid Reload, UPside cardholders can immediately use the deposited cash to pay bills online, shop anywhere Visa debit is accepted, withdraw cash from an ATM or cash-back from the grocery store, top off cell phone minutes, even issue paper checks from their mobile or online account.
Learn more at http://www.upsidecard.com.
###
About Plastyc
Plastyc delivers good banking to all by providing 24x7 access to FDIC-insured accounts through any Internet-connected computer or cell phone. Unlike traditional checking accounts, Plastyc's iBankUP portal and UPside cards never incur overdrafts, and they offer better services at lower prices, with more ways to receive money and no risk of over-spending it. Plastyc's principals and directors have a track record as financial services innovators at companies including Gemalto, Oberthur, Signio (now part of PayPal, an eBay company), ClairMail, Lending Club, and Genetic Finance. Plastyc is privately held with headquarters in New York City. For more on Plastyc, visit http://www.plastyc.com.