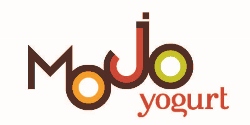 "I decided to partner with USG because of President Mario Altiery's impressive business acumen, understanding, and patience with us through this process. USG is a company that views their clients as friends, not just numbers." Hitesh Patel
Scottsdale, AZ (PRWEB) August 02, 2012
In order to launch their franchise business operations, create franchise development deliverables and expand their franchise base across United States, Mojo Yogurt has announced the partnership with Upside Group Franchise Consulting.
According to Mojo Yogurt Owner, Hitesh Patel:
"I decided to partner with USG because of President Mario Altiery's impressive business acumen, understanding, and patience with us through this process. USG is a company that views their clients as friends, not just numbers. I am looking forward to building a strong professional and personal relationship throughout our time working together and beyond."
California cool meets modern pop art in Mojo Yogurt stores—uniting the hip frozen yogurt culture with an unpretentious, left-coast style. Indulge your freedom of choice when you spoon up Mojo Yogurt's self-serve concept with fun, fresh and funky flavors like Mojo Classic Tart, Mango Tango, White Boy Vanilla and PB & Yo, then top them off with select fruit and exotic dry toppings. And why not add in Mojo Yogurt's amazing vitamin-enhanced Mojo Power flavor which gives your bod a boost. Headquartered in Newport Beach, California Mojo is honest, healthy yogurt with live and active cultures, certified by the National Yogurt Association. Expand your universe and intensify your positive Mojo, check out the Mojo Yogurt store locations in Arizona with more rising soon. Mr. Patel's goal is to build an exclusive yogurt franchise brand that not only serves the highest quality yogurt, but provides a totally unique experience for its customers in each of their future territories.
Upside Group Franchise Consulting is a full service, boutique franchise consulting firm with offices across the country. They have a handpicked, professional staff with decades of franchise experience from all disciplines of the franchise industry. Upside Group Franchise Consulting offers their clients a full suite of franchise services including innovative franchise marketing programs, outsourced franchise sales, franchise sales training, franchise lead screening, franchise manuals, franchise marketing collateral, and award winning web design. Headquartered in Scottsdale, Arizona, Upside Group Franchise Consulting regularly speaks at International Franchise Association events and the American Bar Association, serve as contributing writers for several franchise industry publications and have instructed at Nova University, the nation's leading institution for higher education in the franchise industry.
To learn more, please visit: http://www.upsidefranchiseconsulting.com