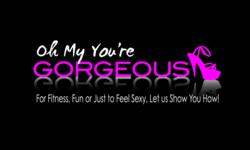 "I made the decision to partner with Upside Group because of their quality customer service and strong dedication to supporting the expansion of Oh My You're Gorgeous." ~Stephanie Babines, President and Owner of Oh My You're Gorgeous
Pittsburgh, PA (PRWEB) December 06, 2011
In order to expand their business operations, create franchise development deliverables and widen their franchise base, Oh My You're Gorgeous has announced the partnership with Upside Group Franchise Consulting.
According to Stephanie Babines, President and Owner of Oh My You're Gorgeous,
"I made the decision to partner with Upside Group because of their quality customer service and strong dedication to supporting the expansion of Oh My You're Gorgeous."
Oh My You're Gorgeous is a Pittsburgh based-business created in order for women to feel beautiful inside and out. Owner and Operator, Stephanie Babines, is an advanced certified pole and hoop dancing instructor with graduate degrees in marketing and project planning. In 2004, Stephanie decided to combine her management and fitness skills to open Oh My You're Gorgeous, which provides only the highest quality instruction to their students. Every instructor is a certified professional, and Oh My You're Gorgeous is the only certified, advanced pole and hoop fitness instructors in the state of Pennsylvania. Stephanie's goal is to grow Oh My You're Gorgeous exponentially and be able to provide every woman with the ability to feel gorgeous.
Upside Group Franchise Consulting is a full service, boutique franchise consulting firm with offices across the country. They have a handpicked, professional staff with decades of franchise experience from all disciplines of the franchise industry. Upside Group Franchise Consulting offers their clients a full suite of franchise services including innovative franchise marketing programs, outsourced franchise sales, franchise sales training, franchise lead screening, franchise manuals, franchise marketing collateral, and award winning web design. Headquartered in Scottsdale, Arizona, Upside Group Franchise Consulting regularly speaks at International Franchise Association events, serve as contributing writers for several franchise industry publications and have instructed at Nova University, the nation's leading institution for higher education in the franchise industry.
To learn more, please visit: http://www.upsidefranchiseconsulting.com
###