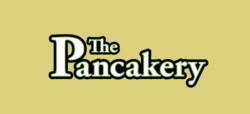 "We looked at about a dozen franchise consulting companies and spoke very seriously with three. Of those three, we chose USG. We chose USG because of their knowledge, resources, and ease of use."

Daryl Battaglia and Ricky Lehrmann, Co-owners
Destin, FL (PRWEB) December 01, 2011
The Pancakery is pleased to announce they have joined forces with Upside Group Franchise Consulting to expand their franchise operations systems, create franchise development deliverables and widen their franchise base.
The Pancakery is owned and operated by two close friends, Daryl Battaglia and Ricky Lehrmann. Opened in March 2011 and located in Destin, Florida, The Pancakery is a breakfast-style restaurant offering tasty creations from scrumptious pancakes and waffles to fluffy omelets. The Pancakery also offers a full lunch menu in a fun, family atmosphere. After experiencing immediate success and receiving attention from investors and entrepreneurs, Daryl and Ricky decided to franchise. Their goals are to expand The Pancakery to become a nationally recognized, industry leader and offer franchisees an opportunity to reach their earning potential by running a clean, high-quality, profitable restaurant.
According to Daryl Battaglia and Ricky Lehrmann, Pancakery Co-owners,
"We looked at about a dozen franchise consulting companies and spoke very seriously with three. Of those three, we chose USG. We chose USG because of their knowledge, resources, and ease of use.
Most importantly, we need our future franchisees to have all the tools and resources necessary to be successful. After speaking with other business owners who had started franchises on their own, most wished they had used a franchise consultant from the beginning, because all the owners we had spoken with ended up with consultants due to problems that arose for them. Although we are a new franchise, we don't want those types of issues and are very confident that USG will help us avoid them. USG's experience in franchising all types of businesses is a huge asset to future franchisees of The Pancakery, and we are looking forward to working with them."
Upside Group Franchise Consulting is a full service, boutique franchise consulting firm with offices across the country. They have a handpicked, professional staff with decades of franchise experience from all disciplines of the franchise industry. Upside Group Franchise Consulting offers their clients a full suite of franchise services including innovative franchise marketing programs, outsourced franchise sales,franchise sales training, franchise lead screening, franchise manuals, franchise marketing collateral, and award winning web design. Headquartered in Scottsdale, Arizona, Upside Group Franchise Consulting regularly speaks at International Franchise Association events, serve as contributing writers for several franchise industry publications and have instructed at Nova University, the nation's leading institution for higher education in the franchise industry.
To learn more, please visit: http://www.upsidefranchiseconsulting.com
###