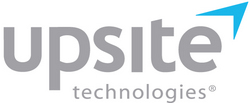 We are happy to be recognized by the ENERGY STAR program, a real force in the movement toward a greener planet. It has always been our goal to optimize data centers and develop ways to improve data center energy efficiency, and being an ENERGY STAR Service and Product Provider Partner offers a welcome validation of our company's efforts
Sante Fe, NM (Vocus) January 16, 2009
Upsite Technologies, Inc., developer of energyefficient, high-availability ways to optimize a data center's critical physical infrastructure, is pleased to announce that it is now an ENERGY STAR Service and Product Provider Partner. The ENERGY STAR program partnership is made possible through the U.S. Environmental
Protection Agency (EPA) and the Department of Energy (DOE).
"We are happy to be recognized by the ENERGY STAR program, a real force in the movement toward a greener planet. It has always been our goal to optimize data centers and develop ways to improve data center energy efficiency, and being an ENERGY STAR Service and Product Provider Partner offers a welcome validation of our company's efforts," says Peter Crook, CEO of Upsite Technologies.
As an ENERGY STAR Service and Product Provider Partner, Upsite is committed to continuing the efforts that have made it the obvious choice for many Fortune 100 companies in need of ways to optimize their data centers so that they operate more efficiently, reduce costs, save energy, and protect the environment. Through its partnership with the EPA's ENERGY STAR Program, Upsite Technologies will work to improve energy efficiency and fight global warming. Upsite believes that a strategic, corporate energy management program will aid in preserving the environment for future generations.
About Upsite Technologies, Inc.
Upsite Technologies, Inc. develops energy-efficient, high-availability solutions specifically designed to optimize a data center's critical physical infrastructure and ensure site reliability, flexibility, and uptime. Upsite is an ENERGY STAR Service and Product Provider Partner.
As the leading innovator of engineered sealing solutions, Upsite continues to research and develop products and services to complement and enhance the already extensive lines of KoldLok and HotLok products and KoldWorks services. Our inventions optimize thermal load capacity, improve equipment reliability, target hotspot remediation, reduce intermittent equipment failures, minimize bypass airflow, and diminish the capital costs associated with installing additional cooling equipment.
Upsite's well-engineered solutions are employed by data centers worldwide to help reduce energy and operating costs, while improving reliability. Upsite's products and services currently optimize more than 25 million ft2 (2 million m2) of data center space. Visit upsite.com for more information.
###