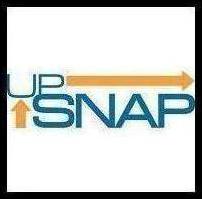 No matter where you are or the time of day, crooning along to your favorite tunes is a snap.
Davidson, NC (PRWEB) March 7, 2007
UpSNAP, Inc. (NASDAQ UPSN:OB), the premier provider of free mobile search and streaming mobile audio entertainment, today announced that is teaming up with Sound Choice to offer mobile karaoke.
"With a simple text message and no complicated downloads, mobile phone users can sing and dance along to their favorite Sound Choice Karaoke Track," said Tony Philipp, UpSNAP's CEO. "No matter where you are or the time of day, crooning along to your favorite tunes is a snap."
Mobile phone users can text message "Karaoke" to UpSNAP's shortcode 27627 (2SNAP) and then just sing away to their choice of thousands of song titles from the Sound Choice catalog, which includes: "Like a Rolling Stone" by Bob Dylan, "Friends In Low Places" by Garth Brooks; "Santeria" by Sublime; "I Will Survive" by Gloria Gaynor; and "Baby Got Back" by Sir Mix-A-Lot.
"You don't have to be a star to enjoy singing. Everyone is born with an innate desire to sing, and this should be encouraged, not suppressed, regardless of ability level," said Derek Slep, president of Sound Choice.
Available on nearly all 210 million mobile phones in the United States, the mobile karaoke service is free for the first 30 days and will then be only $1.99 per month thereafter. Carrier minutes and text messaging charges may be incurred depending on the network operator. For more information about UpSNAP or to get access to more than 1,600 audio feeds, visit http://www.upsnap.com.
About Sound Choice
The industry leader of Karaoke for more than 20 years, Sound Choice opened the door to true interactive entertainment. Sound Choice provides the resources and formats for individuals of any age to sing and express themselves through this most personal form of interactive entertainment. They provide a full catalog with more than 14,500 individual song titles. These top-quality music re-creations span over 100 years of music and include the biggest hits from every genre. For more information, call 704-583-1616 or visit http://www.soundchoice.com.
About UpSNAP Inc.
UpSNAP, Inc. (NASDAQ: UPSN.OB) is the leader in mobile search and live mobile audio entertainment. With a rich library of branded multimedia content and true mobile search technology, UpSNAP effectively delivers compelling mobile content to consumers, including text and audio content from major entertainment companies in sports, news, music, and information.
UpSNAP offers both branded and white-label services that can be licensed by wireless carriers, service providers, and content providers who wish to incorporate text and streaming audio capabilities into their existing product and service offerings. Visit http://www.upsnap.com for more information.
PRIMARY CONTACT:
Wendy Headrick
UpSNAP, Inc.
704-895-4121, x100
# # #