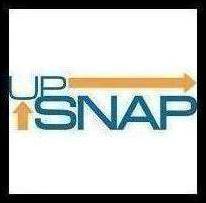 In essence what Dogpile and MetaCrawler are doing for the World Wide Web, UpSNAP is doing for mobile phones
Davidson, NC (PRWEB) April 12, 2007
UpSNAP, Inc. (NASDAQ UPSN:OB), the premier provider of free mobile search and streaming mobile audio entertainment, today launched its commercial service for mobile metasearch, making it easier for cell phone users to get instant access to content.
"In essence what Dogpile and MetaCrawler are doing for the World Wide Web, UpSNAP is doing for mobile phones," said Tony Philipp, CEO of UpSNAP. "We are excited to offer this great and innovative service for consumers through our Web site, which serves as a one-stop-shop that does all the work for you in a matter of seconds. It makes searching 10 different sites for mobile content a thing of the past."
Looking for Justin Timberlake ringtones and wallpaper? Then go to http://www.upsnap.com and type in the query to receive a listing of content that will work on your mobile phone and that you can download to your cell phone. UpSNAP's mobile metasearch is free, but there may be charges for downloading features. For access to more than 1,600 audio feeds, free 411 and other content, send a text message to UpSNAP's shortcode 27627 (2SNAP). For more information about mobile metasearch, go to http://www.mobilemetasearch.com.
About UpSNAP Inc.
UpSNAP, Inc. (NASDAQ: UPSN.OB) is the leader in mobile search and live mobile audio entertainment. With a rich library of branded multimedia content and true mobile search technology, UpSNAP effectively delivers compelling mobile content to consumers, including text and audio content from major entertainment companies in sports, news, music, and information.
UpSNAP offers both branded and white-label services that can be licensed by wireless carriers, service providers, and content providers who wish to incorporate text and streaming audio capabilities into their existing product and service offerings. Visit http://www.upsnap.com for more information.
PRIMARY CONTACT:
Wendy Headrick
UpSNAP, Inc.
704-895-4121, x100
# # #