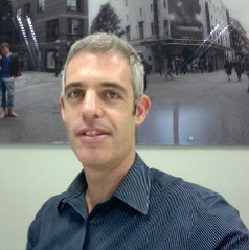 London, UK (PRWeb UK) July 21, 2010
Upstream, one of the world's largest mobile marketing solutions providers, (http://www.upstreamsystems.com) has appointed Mobile Solutions visionary Assaf Baciu as VP of Product Management. Baciu's key focus will be to drive the development of Upstream's next generation mobile marketing solutions.
Baciu was previously Senior Director of Product Strategy at Nuance Communications, Inc. (NASDAQ: NUAN), a leading supplier of speech and imaging solutions where he had global responsibility for On Demand and mobile strategies. Baciu has over 10 years experience in leading the development of cutting edge end customer communication solutions for mobile operators and enterprises.
"Assaf is a senior figure in the industry with a great track record in building and launching successful consumer communication products. He brings to Upstream a rare combination of solid expertise in product development and the technologies that are driving mobile marketing coupled with a marketer's ability to grasp what makes customers truly tick. His leadership will be essential in delivering solutions that ultimately revolutionise the way companies market to mobile consumers," commented Alex Vratskides CEO & Co-Founder of Upstream.
"Upstream's achievements have been phenomenal," says Baciu. "Mobile marketing pioneers and now true leaders in this space Upstream has reached a global footprint and level of contact and relationships with its customers that is incredibly impressive. Upstream has already a fantastic track record in driving revenues for mobile operators and brands by combining technology innovation and operational excellence. To be part of such an exciting and highly innovative business and team is a unique and irresistible opportunity. "
Baciu will report to CEO & Co-Founder Alexios Vratskides
About Upstream
Upstream is a world leader in mobile marketing solutions, reaching over 500 million consumers in more than 40 countries. Using its advanced technology platform to deliver potent interactive communication via mobile channels, Upstream empowers global brands to activate their customers like never before.
Upstream was born out of a desire to revolutionise the way companies market to mobile consumers. By combining technology innovation with years of execution expertise and the analysis of terabytes of consumer data, communications powered by Upstream massively increase conversion rates and generate profitable interactions for companies and their mobile consumers.
This unique ability to extract value from any customer base has made Upstream the preferred mobile marketing partner for blue chip companies including Vodafone, T-Mobile, TIM, Orange, Telefonica, America Movil, Zain, MTN, The Coca-Cola Company, Nestlé, Unilever, Shell and BSkyB.
Media contact:
Jacki Vause
Peppercom for Upstream
+44 (0)20 7033 2660
Alexandra Chong
Upstream
+44 (0)20 7290 1320
###