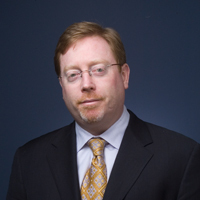 Building on our successes and awards in 2007, we expect Sean to help us achieve new heights in 2008 in all aspects of our business.
Toronto, Canada, (PRWEB) January 15, 2008
uptime software, winner of a TechWorld IT 'Product of the Year Award' for 2007, has named Sean O'Neil Chief Operating Officer. uptime software, the maker of 'up.time,' is on the cutting edge of IT Systems Management, with solutions including server monitoring, application performance monitoring, IT capacity planning, server virtualization management, server consolidation and more.
Sean brings strong leadership, vision, and a drive to succeed that is complemented by his 20 years of experience in the IT industry. Most recently, as the Chief Commercial Officer for G4S Cash Services Canada, Sean was a member of the executive management team and responsible for all commercial activities and corporate governance. While with HP Canada, Sean held senior sales and delivery roles with their Managed Services practice, which included complex infrastructure monitoring and performance management outsourcing deals. During this time, Sean played a key role in HP's largest outsourcing deal to date; a contract with TD Bank in 2002. Prior to this, Sean held several senior management roles with Solect Technology Group, a highly successful Canadian start-up software company that sold for over $1.6B. Sean's role in helping Solect grow is an experience that will help provide clear direction for uptime going forward.
"Given the quality of uptime's product, as well as the demand and support from customers (up.time's customer retention rate is above 90%, something the company is very proud of), it's obvious that uptime is truly poised for significant growth. I'm very excited to be here and the timing couldn't be better," said O'Neil.
"We're excited about the depth and breadth of management experience that Sean brings to uptime software and his demonstrated ability to tackle large and complex corporate IT issues," explains Lorne McNeil, member of uptime software's Board of Directors. "Building on our successes and awards in 2007, we expect Sean to help us achieve new heights in 2008 in all aspects of our business."
Sean holds a Bachelor of Commerce in MIS from Concordia University as well as an MBA in Marketing and Strategy from York University's Schulich School of Business.
About up.time:
up.time is an enterprise-class server performance, availability monitoring, and capacity reporting solution for virtualized and physical servers that seamlessly works across platforms (Solaris, AIX, HP/UX, Windows, Linux, Novell and VMware), across applications (Email, CRM, ERP, Web, etc), and across databases (SQL Server, Sybase, Oracle, etc). It's more affordable than, and easily integrates with, framework and ITIL solutions and is enabled through a friendly web browser interface, providing secure access at anytime and from anywhere. For an IT Systems Management ROI calculator, white papers, or case studies, please visit uptime software.
An enterprise version of up.time is available for a free 14-day evaluation download at uptime's website above. uptime software's world class support services are free during this evaluation period to help customers drive value from up.time in their environments.
About uptime software inc.:
uptime software inc. is a privately held corporation founded in 2000 and headquartered in Toronto, Canada and is a premier provider of systems management, server monitoring, and capacity planning technology to the Fortune 1000 marketplace. With clients in more than 30 countries worldwide, it has made numerous innovations in business software enabling clients to experience a Return on Investment (ROI) by as much as 510 percent.
Contact:
Nick Johnson
Marketing Manager
uptime software inc.
Telephone: 416.594-4605
555 Richmond Street West
PO Box 110, Toronto, Ontario, Canada, M5V 3B1
###