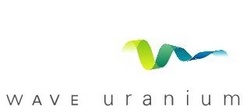 LAS VEGAS (PRWEB) July 1, 2008
This unconformity, called the Tr-3 unconformity, is the locus of significant uranium deposits at Lisbon Valley and elsewhere in eastern Utah. The surface was initially mapped using logs of oil wells drilled in the project area. Later, during November field work, the surface was measured in outcrop with laser range finding equipment. This past winter, the two data sets were merged and found to be in excellent agreement.
The merged data sets provide a more complete understanding of the nature of the Chinle/Moenkopi contact in the project area and its relation to a salt anticline that may have affected the flow of mineralizing solutions. The new data will guide additional field mapping this spring, and will be used to identify potential drilling targets in areas of the Company's claims where the basal Chinle Formation is not exposed at the surface.
About Wave Uranium:
Wave Uranium is a Las Vegas, Nevada-based exploration and development uranium company. The Company is actively acquiring world class uranium properties in prolific mining areas in North America.
Wave Uranium has assembled a team of geologists and directors with proven track records in areas of mineral exploration, mining programs and accessing global capital markets.
Safe Harbor : Except for the historical information contained herein, the matters set forth in this press release, including the description of the Company and its product offerings, are forward-looking statements within the meaning of the "safe harbor" provision of the Private Securities Litigation Reform Act of 1995. These forward-looking statements are subject to risks and uncertainties that may cause actual results to differ materially, including the historical volatility and low trading volume of our stock, the risk and uncertainties inherent in the early stages of growth companies, the Company's need to raise substantial additional capital to proceed with its business, risks associated with competitors, and other risks detailed from time to time in the Company's most recent filings with the Securities and Exchange Commission. These forward-looking statements speak only as of the date hereof. The Company disclaims any intent or obligation to update these forward-looking statements.