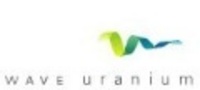 LAS VEGAS (PRWEB) February 21, 2008
Dr. Frederick Cardin earned his MBA and Doctorate in finance from the Harvard Graduate School of Business Administration. He earned a BA in economics, summa cum laude, from Tufts University where he was elected to Phi Beta Kappa. Dr. Cardin also serves on the Board of Directors of Whitney Information Networks (RUSS.OB), a $200 Million seminar industry with over 500,000 student registration annually.
James Burns holds two law degrees, and is finalizing his third law degree which will give him a Doctorate of Juridical Science. He is currently a member of the California State Bar and the US Tax Court. He is focused on tax planning, wealth creation and wealth preservation. James is a published author and has a financial planning book due out in 2008 along with several lectures planned on cutting edge investing ideas. Mr. Burns is also CEO of White Diamond Properties, a real estate opportunity acquisition firm.
The Advisory Board will review the operations and financing activities of the Company as well as introduce financing and business opportunities to Wave as they deem appropriate.
About Wave Uranium:
Wave Uranium is a Las Vegas, Nevada based exploration and development uranium company. The Company is actively acquiring world class uranium properties in prolific mining areas in North America.
Wave Uranium has assembled a team of geologists and directors with proven track records in areas of mineral exploration, mining programs and accessing global capital markets.
Safe Harbor: Except for the historical information contained herein, the matters set forth in this press release, including the description of the Company and its product offerings, are forward-looking statements within the meaning of the "safe harbor" provision of the Private Securities Litigation Reform Act of 1995. These forward-looking statements are subject to risks and uncertainties that may cause actual results to differ materially, including the historical volatility and low trading volume of our stock, the risk and uncertainties inherent in the early stages of growth companies, the Company's need to raise substantial additional capital to proceed with its business, risks associated with competitors, and other risks detailed from time to time in the Company's most recent filings with the Securities and Exchange Commission. These forward-looking statements speak only as of the date hereof. The Company disclaims any intent or obligation to update these forward-looking statements.