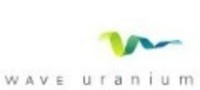 LAS VEGAS (PRWEB) March 25, 2008
This area that the Company is venturing into is located in the inter-river area of western Grand County Utah, just east of the Green River and north of Canyonlands National Park. The claims group comprises virtually the entire Mineral Canyon mining district, exclusive of land within the Labyrinth Canyon Area of Critical Environmental Concern (ACEC) that lies to the west. Mineral entry is unrestricted in the claims and lease-land areas.
There are numerous uranium mines and prospects within and adjacent to the claims group that indicate widespread uranium enrichment, according to published data from the Utah Geological Survey and U.S. Department of Energy; however, there are no production statistics available at this time.
The claims group follows the subsurface extension of the same channel trend in the lower Chinle formation that hosts the Lisbon Valley district, which includes the world-class Mi Vida mine. The target is the same host rocks as the Mi Vida, in a similar geologic setting, on the nose of a plunging salt anticline. Total production from the lower Chinle in southeastern Utah has been more than 100,000,000 pounds U3O8.
About Wave Uranium:
Wave Uranium is a Las Vegas, Nevada based exploration and development uranium company. The Company is actively acquiring world class uranium properties in prolific mining areas in North America.
Wave Uranium has assembled a team of geologists and directors with proven track records in areas of mineral exploration, mining programs and accessing global capital markets.
Safe Harbor: Except for the historical information contained herein, the matters set forth in this press release, including the description of the Company and its product offerings, are forward-looking statements within the meaning of the "safe harbor" provision of the Private Securities Litigation Reform Act of 1995. These forward-looking statements are subject to risks and uncertainties that may cause actual results to differ materially, including the historical volatility and low trading volume of our stock, the risk and uncertainties inherent in the early stages of growth companies, the Company's need to raise substantial additional capital to proceed with its business, risks associated with competitors, and other risks detailed from time to time in the Company's most recent filings with the Securities and Exchange Commission. These forward-looking statements speak only as of the date hereof. The Company disclaims any intent or obligation to update these forward-looking statements.