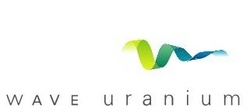 LAS VEGAS (PRWEB) July 10, 2008
The primary focus of uranium exploration efforts targeted at the Chinle Formation has historically been sandstones at or just above its base. However, field studies and borehole log analyses conducted by Wave Uranium geologists have identified uranium occurrences and significant radiometric anomalies in several higher units that occur 50 to 75 meters above the base of the Chinle Formation on its Grand County properties. On the surface, some of these upper sands exhibit scintillometer readings up to 14 times the local background. Analyses of gamma ray logs obtained from Wave's properties indicate ore-grade material in several of these upper units.
Wave continues to analyze its field mapping and borehole data to define the location and extent of these mineralized zones, thereby providing sound targeting criteria for an upcoming drilling program.
About Wave Uranium:
Wave Uranium is a Las Vegas, Nevada based exploration and development uranium company. The Company is actively acquiring world class uranium properties in prolific mining areas in North America.
Wave Uranium has assembled a team of geologists and directors with proven track records in areas of mineral exploration, mining programs and accessing global capital markets.
Safe Harbor: Except for the historical information contained herein, the matters set forth in this press release, including the description of the Company and its product offerings, are forward-looking statements within the meaning of the "safe harbor" provision of the Private Securities Litigation Reform Act of 1995. These forward-looking statements are subject to risks and uncertainties that may cause actual results to differ materially, including the historical volatility and low trading volume of our stock, the risk and uncertainties inherent in the early stages of growth companies, the Company's need to raise substantial additional capital to proceed with its business, risks associated with competitors, and other risks detailed from time to time in the Company's most recent filings with the Securities and Exchange Commission. These forward-looking statements speak only as of the date hereof. The Company disclaims any intent or obligation to update these forward-looking statements.