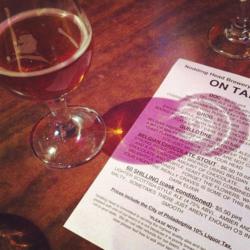 Urban Adventures has its finger on the pulse of what travelers really want today. Visitors to a city want to experience more than the well-worn tourist sites.
LONDON (PRWEB) July 11, 2012
"Local travel" has gained in popularity recently as more and more travelers seek alternatives to mainstream sightseeing and favor adventures that help them discover places from the perspective of those who live there. Interest in Urban Adventures' local food and beer tours has been so high that increases in the number of departures have been required to keep up with demand.
"The number of bookings shows that Urban Adventures has its finger on the pulse of what travelers really want today," said Tony Carne, General Manager of Urban Adventures. "Visitors to a city want to experience more than the well-worn tourist sites. They want to see, touch and taste it the way a local would."
Urban Adventures' most popular food-and-drink offering, the Cicchetti of Venice tour, takes guests away from the city's most prominent canals and tourist hotspots to explore the less-frequented back streets and piazzas. Venice Urban Adventures takes travelers to local Bacari bars, where they can sample local Italian cuisine served on traditional small plates, called cicchetti, while sipping wine and hearing tales of local life. The tour consistently sells out, so Urban Adventures recently added a lunchtime departure on select days to supplement the regular evening departures.
Toronto Urban Adventures' Beer Makes History Better tour is another perennial favorite. Part beer tasting, part history narrative, the tour teaches visitors about the evolution of Toronto's distilling and brewing industry by introducing them to a selection of local craft beers, bars and microbreweries.
Urban Adventures also added several new food and beer tours to its roster of unique, local experiences that have proven to be big hits. In Philadelphia's University City neighborhood, Urban Adventures' Books & Cooks tour combines literature and learning on two famous university campuses with the city's best street food and food truck culinary masterpieces.
For anyone seeking an authentic, local beer and culinary experience in Prague, Urban Adventures' recently launched the Prague Beer & Culinary tour, which visits several of the city's legendary beer halls, indulging in local brews of all types, and then stops for a traditional Pilsner goulash to help digest the history and hops.
Melbourne Urban Adventures' newest tour – Beer Lovers Guide to Melbourne – focuses on local microbreweries and the evolving craft-beer scene. Travelers visit several local publicans, from the city's oldest watering holes to some of its newest intimate laneway bars, as they learn about the city's history of drinking and pub culture.
Urban Adventures offers a full range of food tours, drink tours and beer tours, as well as other tour styles, including bike tours, hiking tours, kayak tours and walking tours with a cultural and historical focus. Dates, times and prices vary, but all tour departures are guaranteed.
About Urban Adventures
Urban Adventures are day tours with a difference, led by passionate locals who aim to show people a mix of world-famous sites and hidden gems, while uncovering back streets, local hotspots and quirky landmarks. Urban Adventures operates in more than 80 cities worldwide and supports local communities and the environment through a commitment to responsible travel. The company, a collaboration between Intrepid Travel and the WHL Group, has hosted more than 50,000 travelers since its inception in October 2009.
For more information, visit http://www.urbanadventures.com or contact Klaudija Janzelj, Global Sales Manager, at klaudija(at)urbanadventures(dot)com, +44 790 892 1362.
###