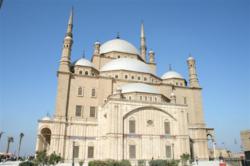 The great ancient-but-modern cities of Cairo and Shanghai now join over 85 other Urban Adventures destinations in offering unique, responsible and local day tours
New York, New York (PRWEB) April 04, 2012
Urban Adventures, the global travel company that offers immersive day tours with a local twist, has announced two new destinations. The great ancient-but-modern cities of Cairo, Egypt, and Shanghai, China, now join over 85 other Urban Adventures destinations in offering unique, responsible and local day tours to travelers keen to get off the beaten path and really connect with a place.
Cairo is legendary as a living history book, a quality that anchors all of its Cairo Urban Adventures tours. As the company's first operation in Egypt and the Middle East, the Urban Adventures presence in Cairo opens the region to a unique style of active day trips that reveal the true heart of the world's most fascinating urban centers.
"I travelled with my family to Cairo in July 2011 and was blown away by the changes from my previous visits and the expressions of freedom post-revolution," recalls Tony Carne, General Manager of the global Urban Adventures team. "The landscape tells the story of thousands of years through its architecture, in one of the only places on the earth where history can still be discovered, rather than just looked at."
Through Cairo Urban Adventures, travelers can now take in the legendary pyramids of Saqqara and the ancient capital of Memphis or gain an up-close glimpse of Islamic Cairo's mosques and citadels. A longer adventure outside of Cairo introduces travelers to the local side of ancient Alexandria, one of the greatest cities of old and modern times.
Far away in the East, Shanghai Urban Adventures makes authentic and local travel experiences possible in China's bustling urban heart of economic activity.
Just as in Beijing and Xian, where Urban Adventures already runs tours, there's plenty to be explored, from the old traditions of Shanghai, like Tai Chi, and the backstreets and nongtang alleyways, to the high life inside the city's soaring skyscrapers.
"This is local travel in Shanghai at its best," commented Carne.
Urban Adventures tour prices vary, but all departures are guaranteed in any of its growing list of Urban Adventures destinations.
About Urban Adventures
Urban Adventures are day tours with a difference, led by passionate locals who aim to show people a mix of world-famous sites and hidden gems, while uncovering back streets, local hotspots and quirky landmarks. Urban Adventures operates in more than 85 cities worldwide, and supports local communities and the environment through a commitment to responsible travel. Urban Adventures was launched in October 2009 by Intrepid Travel and the WHL Group. Since its inception, Urban Adventures has hosted over 50,000 satisfied passengers.
For more information, visit http://www.urbanadventures or contact Klaudija Janzelj, Global Sales Manager, at klaudija(at)urbanadventures(dot)com, +420 607 183 702.
###