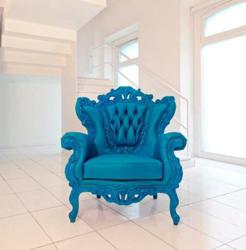 Urban chic design is a good compromise between modern and antique, taking a little of the classy, sophisticated historical influence of antiques and adding a unique modern twist.
(PRWEB) January 09, 2013
HomeThangs.com – the Home Improvement Super Store has made their goal to deliver the right product to the consumer. With that in mind, shopping and home design tips as well as special product selections are being introduced.
In Europe and in some older parts of east coast cities, mixing the urban and antique styles is far from unheard of. In fact, historical apartment buildings in Paris are defined as much by their interior decor as their architecture. But for those who live in a more modern building, it can be hard to pull off a lush, expansive antique decor. HomeThangs.com introduced a few tips on urban chic design as a good compromise between modern and antique, in order to help both home owners and interior designers find the pieces to complete their urban chic space.
1. Getting Inspiration from Antiques
Culturally, America has gotten a lot more casual over the last hundred years. Big formal dining rooms are being steadily replaced by wide open kitchens where hosts and guests can cook and eat together casually. These days people are more likely to pop over to a friend's house and watch a movie than, say, to watch their daughter showcase her piano and needlepoint. But the simple shape of antique furniture hearkens back to the poise and sophistication of a more formal time.
2. Inside Out Antiques
PolArt, for example, has a whole collection of colorful, high quality cast plastic antiques to add to the style, but urban chic is a little more tongue in cheek. PolArt's Inside Out collection screams urban chic, taking the traditional silhouette of iconic antique designs and cutting them into a solid block, making it look really unique. The Grandfather Clock – part of the Inside Out Collection - is a good example, it also uses bold colors to make the antique design stand out.
3. Reinventing Retro
Many older designs are starting to make a comeback, from turquoise bathrooms to French country kitchens, and the modern twist on things like the armoire style Book Case, for example, is becoming more popular. They offer the full functionality of a more modern piece, while still giving a wink and a nod to historical designs, creating an entirely new urban chic aesthetic. Urban chic furniture is a little more willing to play with tradition and give it a little modern artistic flair for a contemporary urban home.
4. Flattening the Faves
Similar to urban chic cutout designs are pieces like the Paris end table from Bellini, for example. They emulate the elaborately tooled shapes of antique designs with flattened, folded silhouette style versions. Instead of round legs, these are wedge shaped, but at a distance still give the impression of shapely antique styles. This flattening is done in some other applications as well, from matching PolArt chairs to lighting fixtures like, for example, the Bari Urban Chic chandelier by Nuevo, again paying homage to antique design while creating an entirely modern, urban chic aesthetic.
5. Not Just For the Living Room
While many urban chic products are designed with the living room in mind, it's absolutely a style that can work well in just about any room, from ornate glossy white recreations of classic princess beds to sleek, inventive pieces like the Natasha bathroom vanity from Decolav, for instance. This vanity uses the same flattened silhouette design to create a 2-D version of an antique tooled leg, and pairs it with a highly modern, belt-style drawer pull, offering all the iconic elegance of an antique with a smart, sassy modern bent. Even in a relatively small bathroom, this is a piece that's absolutely eye catching, and acts as a great focal point without taking up much of the bathroom real estate.
6. Light It Up
Another great use of the urban chic reductive silhouette design is when it's applied to antique lighting fixtures. Many antique crystal chandeliers can be too dressy for a small urban space, and can sometimes seem more pretentious than elegant. Something like the Bari Pendant from Nuevo is a great option, simply for the way it flattens the iconic crystal chandelier shape, reducing it to the simplest modern form while still remaining strangely elegant. Great for a space that's maybe too small for a more elaborate decor, this chandelier and other pieces like it nod to historical precedent while creating an urban chic style that's better suited for a contemporary home.
HomeThangs.com is not only a home improvement superstore, it also provides expert design tips and a comprehensive shopping guide, taking the ideas from professional interior designers, and offering tips to the consumers on how to pick the products to best suit their needs.