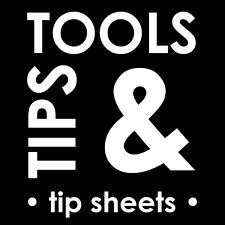 New York, NY (PRWEB) February 02, 2013
Urban or big city living used to be thought of only for single people, but these days, more couples and families are also opting to enjoy life in a big city versus a suburb. Big cities offer a number of conveniences, great recreational activities and cultural opportunities that might not be available in smaller cities or suburbs, but for many people, security is more of a concern when living in a big city. This can be particularly true for families that opt to live in urban areas. Urban areas and larger cities are often more crowded than rurally-located areas, and can have higher crime rates, but this doesn't have to mean compromised security for people who do enjoy living in a city.
The security team at SecuritySystemReviews.com, a website offering information about deals on security systems, created a list of home security measures residents of urban areas can take to increase safety and security, while enjoying all of the perks big city living has to offer.
1. Many residents of larger cities live in rental properties, including apartments and condos, and these people may believe they can't have a security system, but this usually isn't the case. There are a number of home security system companies that offer do-it-yourself security system options that can be quickly and easily installed without changing the structure of the building. These security systems are often wireless and can easily be added to an apartment or condo and then moved if the resident moves to a new location. A wireless system is also great for people who live in a small space, because these systems don't take up a lot of space or create clutter with wires.
2. Add a door brace to home doors. During break-ins in big cities, criminals and thieves often gain entry by kicking a door in. A door brace will strengthen a door and prevent a would-be thief from being able to kick it in.
3. For apartments and condos that are on the first floor or are garden apartments, don't store garbage cans under windows, because this an easy way for criminals to climb and reach a window. It's also a good idea to ensure no furniture, such as patio sets are located near or under windows, because again, this is an easy way for a criminal to reach a window, particularly if the window doesn't have bars.
4. If possible, choose a building to live in that is well-lit on the outside. A building should have lighting on front and back entrances and porches, gangways and corridors. Many cities have particular ordinances for exterior lighting, so research the cities particular rules about exterior lighting, and if a building isn't up to code, it's up to the landlord to install the proper exterior lighting.
5. Keep blinds and curtains closed at night to prevent a thief from seeing what's inside an apartment or condo.
About the Company
SecuritySystemReviews.com is a website offering consumers comprehensive, unbiased reviews of the top home security system companies and equipment, including FrontPoint Security reviews and FrontPoint security pricing.