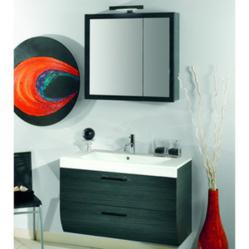 An Italian company that specializes in designer bathroom vanities, Iotti has a whole collection of sophisticated modern bathroom furnishings ideally suited for a smaller, urban space.
(PRWEB) September 06, 2012
HomeThangs.com – the Home Improvement Super Store has made their goal to deliver the right product to the consumer, with that in mind, shopping and home design tips, as well as special product selections are being introduced.
HomeThangs.com has introduced a selection of designer bathroom vanities for a modern urban loft as well as a shopping guide on how to pick the right one to convey that contemporary look and feel.
An Italian company that specializes in designer bathroom vanities, Iotti has a whole collection of sophisticated modern bathroom furnishings ideally suited for a smaller, urban space. From stylish designs that open up a small bathroom floorplan to whole collections of flexible storage options, Iotti offers a variety of small bathroom solutions that allow one to have a small bathroom and enjoy it, too.
1. Unlike typical bathroom vanities, which extend around 22 inches out into the room, making them quite intrusive, Iotti's bathroom vanities are very shallow. For a compact space, slim, trim bathroom vanities like the Simple NS7 bathroom vanity set from Iotti, can both visually and literally open up the bathroom, leaving more room to move around, and often more flexibility when it comes to bathroom layout.
2. Iotti's Integral bathroom vanity set is another good example. It, is 14.7 inches deep, and incredibly storage smart as well. With a two-door cabinet that's high enough one won't have to bend to access it, shallow enough that one won't loose stuff in the back, has two fully functioning drawers, this vanity has just about all the storage needed in a space much smaller than average. Plus, one can easily add on a matching medicine cabinet or wall mounted storage unit.
3. The Luna vanity set from Iotti includes two different types of storage cabinets, plus a gorgeous wood-framed medicine cabinet in addition to the simple, sleek vanity. Many bathroom vanity sets offer a single tower-style cabinet, if anything. But this set has a cabinet with the same slim footprint as the vanity, plus a wall mounted version that's even slimmer. Standing mere inches out from the wall, this offers an excellent way to add storage space to a small bathroom without taking up any floor space at all.
4. The Simple NS9 bathroom vanity set by Iotti doesn't have any floor mounted cabinets. Instead, it has twin wall mounted cabinets that are so slim that they sit on the wall more like artwork than storage units, leaving plenty of space below for a hamper, trash can, towel self, or even a small decorative table or chair. The storage cabinets are deeper and taller than a medicine cabinet, with two adjustable shelves.
5. Sometimes, though, it's the little things that are really lovely. The Aurora vanity by Iotti is lovely in its simplicity, with a clean, glossy white finish and two simple, geometric handles. Its stylish, square white vessel sink is a perfect finishing touch, adding a little height to a small vanity and giving it a supremely pleasing geometric shape. The matching medicine cabinet can have a simple halogen light mounted on top of it for extra task lighting, and one can even choose to install a simple towel bar to the side of the vanity to have a hand towel close at hand. All little things, but they're both aesthetically pleasing and practically functional.
6. One of the most difficult things to accomplish in such a space is building a bathroom that works for two in a space that's sized for one. A master bath in a loft, flat, apartment, or even small home might not have a lot of space, but it's not impossible to put accommodations for two in a space that might seem unfit even for one. The Aurora Double Vanity by Iotti for example – it's actually two 30 inch bathroom vanities mated by a single counter to create an impressively compact double vanity. Now, this might not offer all the elbow room of a larger double vanity, but it's much more compact than most, but still has plenty of storage for two, and it'll work nicely even in a smaller space.
HomeThangs.com is not only a home improvement superstore, it also provides expert design tips and a comprehensive shopping guide, taking the ideas from professional interior designers, and offering tips to the consumers on how to pick the products to best suit their needs.