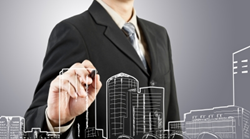 The rural and urban city markets are explored in our content to provide a way for investors to examine the profitability of these types of houses
Los Angeles, CA (PRWEB) February 20, 2015
A popular market for some investors in the housing industry is the inner city in many states in the U.S. The JWB company has now published its urban real estate buyer's guide for review online that includes a primer for adults planning to buy properties at http://www.jwbrealestatecapital.com/is-urban-real-estate-profitable.
The data now published for rental home buyers includes the advantages and disadvantages of owning urban core properties in many cities. While the content is not written with any specific city in mind, an investment property buyer can use the guide as a simple resource before purchasing a home nationally.
"The rural and urban city markets are explored in our content to provide a way for investors to examine the profitability of these types of houses," said one JWB company rep.
The price of some homes in inner city markets remains low based on economic elements as well as the strength of the job market, according to the investor's guide. The JWB company owns homes in Jacksonville, FL urban areas and is now supplying first-hand data direct to property investors on the web.
"Issues such as cap rates, code enforcement and crime rates are covered in our content to help investors make better choices when it comes to buying rental houses," said the rep.
The JWB company specializes in buy and hold properties that are fully managed in the rental community. Adults who are considering selling a home could benefit from the posed content now at http://www.jwbrealestatecapital.com/should-i-sell-my-rental-property to explore the pros and cons of selling rentals this year.
About JWBRealEstateCapital.com
The JWBRealEstateCapital.com company supplies its national investment programs for adults to earn income in the housing industry. The company has extended its lease agreements through property management to improve client ROI. The JWBRealEstateCapital.com company has taken steps to create a more rewarding portal on the web for beginner real estate investors in 2015.