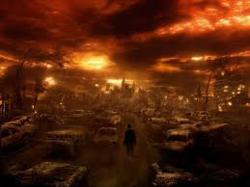 During these challenging times, people want to know what to do
Austin, TX (PRWEB) May 23, 2011
The Rapture—the event in which Jesus Christ will bring the faithful to him in Heaven has been predicted to occur on May 23, 2011. This prediction was made by Harold Camping, the founder of Family Radio Worldwide, a Christian radio ministry headquarted in San Francisco Bay area of California. Since a great earthquake and a period of chaos are expected to happen, the divisions that Idea Incubator, LLC of Austin, Texas want to help people prepare for and survive this event.
There's Lamplighter Publishing LLC (Lamplighter Publishing), which specializes in Christian books (audio and print), radio programs and seminars that work to enlighten, inform and entertain through role models that either demonstrate exemplary behavior or suffer consequences of making wrong choices. The information products available from Lamplighter Publishing can help those who want adopt a moral code based on Christian values and prepare for The Rapture.
There's the websites of urban survival expert David Morris, who has made it his life's work to help others prepare for and survive anything from hurricanes to earthquakes and anything in between. Morris' websites are: http://www.surviveinplace.com, http://www.urbansurvivalguide.com
http://www.secretsofurbansurvival.com. Since civil authorities and medical personnel will be occupied on May 21, people need to be able to protect themselves and their families. That's where Morris' websites come in. These websites have information on how to how to create a survival plan that will work, even when there is a breakdown in civil authority. It is information like this that is a must when "what's the worst that can happen" actually happens.
"During these challenging times, people want to know what to do," said Mary Ellen Tribby, CEO of Idea Incubator. "We at Idea Incubator want to be a trusted source that people can go to when they need information on topics ranging from how to live a Christian life to how to prepare for a disaster. Our information products are readily available via the Internet, so people can find what they need anytime, day or night, and use this information to help themselves and their families."
###