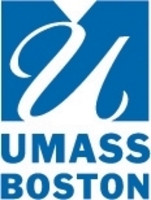 It was my highway from a poor neighborhood to so many amazing opportunities.
Boston (Vocus) April 16, 2009
The University of Massachusetts Boston on May 2 will host ''25 Years, 1,500 Lives, Talent for Tomorrow,'' an evening benefit to highlight the successes of Urban Scholars program and honor its co-founder, Charles Desmond.
Founded at UMass Boston in 1983 as a pilot pre-collegiate program for academically talented public high school students from predominantly minority and low-income backgrounds, Urban Scholars has since prepared nearly 1,500 Boston Public Schools middle and high school students for success in college. Some 98 percent of Urban Scholars graduates enroll in college, and 86 percent graduate - much higher rates than their BPS peers.
"The UMass Boston Urban Scholars program is one of the most successful pre-collegiate outreach programs in the country, and it gives me immense pride to be part of continuing this tradition of excellence," said Chancellor J. Keith Motley. "Over the past quarter of a century we have worked tirelessly toward bettering the lives of students from our neighborhood schools and put them on the track to a bright and secure future."
Charles Desmond, who worked in various positions at UMass Boston for 30 years and is now the chair of the Massachusetts Board of Higher Education, co-founded Urban Scholars with Joan Becker, vice provost for Academic Support Services at UMass Boston. Since its founding, Urban Scholars has graduated students who have continued on to become leaders, business owners, authors, and teachers -- among other successful careers.
"Urban Scholars showed me how to overcome the obstacles in my quest for a better education and quality of life. It gave me room to express myself, and the tools to explore and thrive in any community," said Karen (Edwards) Hinds, who graduated from Urban Scholars in 1989 and is president and CEO of Workplace Success Group, LLC, and an adjunct faculty member at Post University. "It was my highway from a poor neighborhood to so many amazing opportunities."
In addition to benefiting the Urban Scholars program, the May 2 event will also support the J. Keith Motley Scholarship, which is devoted to providing financial assistance to graduates of UMass Boston's many pre-collegiate programs.
About UMass Boston
With a growing reputation for innovative research addressing complex urban issues, the University of Massachusetts Boston, metropolitan Boston's only public university, offers its diverse student population both an intimate learning environment and the rich experience of a great American city. UMass Boston's seven colleges and graduate schools serve more than 14,000 students while engaging local, national, and international constituents through academic programs, research centers, and public service activities. To learn more about UMass Boston, visit http://www.umb.edu.
About the Urban Scholars program
The Urban Scholars Program is a year-round program featuring advanced after-school classes, seminars, tutoring, and supervised study for pre-collegiate students. The staff and teachers work with students building the skills and motivation necessary for achievement at the highest level of their potential. Urban Scholars works collaboratively with partner high schools to enhance the school's capability to develop the talent and potential of all students.
###