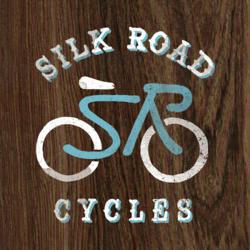 The most important tip I can give cyclist for the upcoming season is to be safe and be respectful
Brooklyn, NY (PRWEB) February 27, 2013
City bike company Brooklyn Cruiser has partnered with Silk Road Cycles in Greenpoint, Brooklyn to release its list of top safety tips for spring. As occasional riders dust of their bikes for spring, it is important to take a few steps before hitting the road:
1. Fine Tuning – While there is a small upfront cost, tuning up a bike will save time, money and a lot of headaches in the long run. Bring your bicycle to your local bicycle shop before the season begins so you can get your bicycle back quickly and be prepared for great weather.
2. Bright Lights Big City – If you ride a bike, lights are a legal obligation – front and rear from dusk until dawn. Cars, pedestrians, and other cyclists may not see you potentially causing serious injury or death to you or someone else.
3. Bicycling 101 – Learn the rules of the road. Remember, with the warmer weather, brings increased traffic so its important to brush up on your bike skills! For example, here in New York City, Transportation Alternative's website, http://www.BikeNYC.org, is a great resource.
"The most important tip I can give cyclist for the upcoming season is to be safe and be respectful," said Brendon Nicholas, owner of Silk Road Cycles. "Every year there is an increase in the number of cyclists so we all need a well-tuned bicycle, to be aware, and to follow the rules of the road," he added.
About Brooklyn Cruiser
Established in 2011, Brooklyn Cruiser mirrors the same iconic qualities of Brooklyn itself - accessibility, durability, and original style. Brooklyn Cruiser urban bikes are available in single speed, three speed and seven speed models starting at $399. Bikes can be found at retail locations across the United States and in Canada or can be purchased online at http://www.brooklyncruiser.com. For more information, contact Ryan Zagata at info(at)brooklyncruiser(dot)com or call (800) 631-0630. Brooklyn Cruiser is based in Williamsburg, Brooklyn.