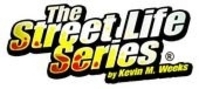 Atlanta, GA (PRWEB) March 14, 2008
After reading several literary articles and blog posts on what is characterized as the questionable writing style and stereotypes in Urban Fiction novels overall, author Kevin M. Weeks accepted the challenge of literary critics to raise the bar. Weeks' self-published sophomore novel titled, "The Street Life Series: Is It Passion or Revenge?," incorporates elements of the street life in Urban Fiction coupled with the criminal psychoanalysis of Crime Fiction. In a recent Library Journal Book Review, Rollie Welch states, "Week's second entry ... will appeal to both Urban Fiction fans and readers of African American mysteries." For readers, this comes as no surprise because Kevin M. Weeks received a 2007 New York Book Festival award for his debut novel titled The Street Life Series: Is It Suicide or Murder? For more information about the series, visit http://www.thestreetlifeseries.com.
In the sophomore novel, "Is It Passion or Revenge?," Detective Hanae Troop must uncover who is responsible for leaving colorful deadly weapons at each crime scene. The killer, who goes by the name of The Paradox, is on a mission to murder D.C.'s #1 male exotic dancers, all for a personal vendetta that stretches all the way back to Philadelphia. Teco Jackson is wedged in the middle of the Chocolate City's most infamous murders; and Detective Troop has to decide if she is going to cuff Teco or protect him. Weeks continues to use old school wisdom to guide his characters through their journey in the book. Also, readers are given the opportunity to dream again about achieving the impossible as they cheer for their favorite character.
By design, Kevin M. Weeks not only engages adult readers through written words, but also through an array of R&B and Hip Hop music. Listen to the top 20 songs from the book in the recently published Apple iTunes iMix, which is also titled: The Street Life Series: Is It Passion or Revenge? Readers can buy the book and purchase the iTunes iMix for the ultimate reading experience.
To read the entire Library Journal Book Review by Rollie Welch, visit http://www.libraryjournal.com/article/CA6530172.html?industryid=47118
To purchase the Apple iTunes iMix titled The Street Life Series: Is It Passion or Revenge? visit http://phobos.apple.com/WebObjects/MZStore.woa/wa/viewIMix?id=276205475
About the Author
Kevin M. Weeks is a 2007 New York Book Festival award winning and a Mosaicbooks.com 2007 Bestselling author. YOUnity Guild of America named him the Best New Urban Author of the Year 2006. Weeks pens The Street Life Series, which is a collection of crime fiction novels. Look for the next novel titled: The Street Life Series: Is It Rags or Riches? He resides in Atlanta, Georgia.
The Street Life Series * by Kevin M. Weeks
Is It Passion or Revenge?
Tradeback: $15.99; ISBN13: 978-1-4257-9712-6; 245 pages
Cloth Hardback: $22.99; ISBN13: 978-1-4257-9736-2; 245 pages
Library of Congress Number: 2007908110
Publisher: Xlibris Corpoation
Distributor: Ingram and Baker & Taylor
Books are currently available for purchase at amazon.com, barnesandnoble.com, booksamillion.com, alibris.com, abebooks.com, and xlibris.com
To purchase copies of the book for resale, please fax Xlibris at (610) 915-0294 or call (888) 795-4274 extension 7479.
# # #