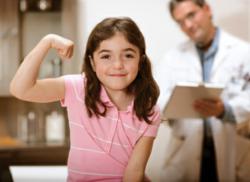 We are not changing what we do, we are revamping our search options to help patients find the urgent care best suited to their needs.
John Shufeldt, M.D., CEO of Find Urgent Care
(PRWEB) May 23, 2013
FindUrgentCare.com launched updates to its website to include an advanced urgent care search option for patients. The new advanced feature allows patients to search for clinics using advanced criteria including payment preferences, offered services, insurances accepted and hours of operation. This upgrade provides users with a new way to narrow their search and receive targeted results to fit their needs.
Urgent care facilities provide ambulatory care to walk-in patients in a non-emergency, non-hospital setting. These clinics usually have extended hours, including nights and weekends. Some facilities are open 24 hours a day or have on-call staff for late-night appointments. This allows patients to receive medical care without an appointment or long waiting period, and it keeps emergency rooms clear for true life-threatening emergencies.
Many people rely on urgent care clinics for treatment, especially patients who need fast and affordable care. Insurance co-pays are usually lower for urgent care visits than emergency room visits, and many urgent care facilities offer payment plans to low-income patients.
FindUrgentCare.com, the only comprehensive national online database for urgent care clinics, has been helping patients across the country find walk-in health clinics for seven years. Now, with its advanced search options, the site provides greater functionality to its users. Users can search for all urgent care facilities within a postal code or select additional options to narrow down the search. This allows users to carefully target their search and find the medical care they need quickly and easily.
In addition to helping patients narrow down their search by location and price, Find Urgent Care allows users to screen care facilities for specializations, equipment and services. Users can search specifically for facilities that have in-house laboratories and imaging centers, for example. Users can also filter their results to display only facilities with pediatricians, internal medicine doctors or other specializations as well as a doctors on line. This advanced search functionality allows patients to target their search and ensure the clinic will be the right fit for their medical situation.
Once a search for care centers is completed, FindUrgentCare.com provides the user with a Google map displaying the matching results. These search results are prioritized based on the user's geographic area, allowing users to find the closest clinic that will provide the desired services. Each result can be clicked on to open a page with vital information about the clinic, including its hours, pricing, services offered and driving directions. Many clinics also offer pre-assessment forms through this page so users can confirm that their concern is within the scope of the clinic's abilities.
The upgraded search options provide greater flexibility and power to an already valuable tool. "We are not changing what we do," states John Shufeldt, M.D., CEO of Find Urgent Care. "We are revamping our search options to help patients find the urgent care best suited to their needs."
About Find Urgent Care
Find Urgent Care is an online urgent care directory that helps patients find walk-in centers nationwide. Patients can locate an urgent care clinic that matches their health and payment needs, with the use of its advanced search functions. Find Urgent Care allows patients to search for a clinic via location, insurance accepted, services, and specialty options. Search results include a Google map and a list of urgent care centers that match their criteria, prioritized by distance.
Additionally, each clinic with an advanced listing on Find Urgent Care receives its own webpage that the patient may visit to learn the following information: If you are a clinic owner who would like to participate in Find Urgent Care's advanced listing fill out our urgent care directory form.
Urgent care clinic listings include:

Pertinent contact information
A link to the primary website (optional)
A photograph or logo of the facility
Services offered
Hours of operation
Payments & Insurances Accepted
Driving directions
Pre-Assessment Form