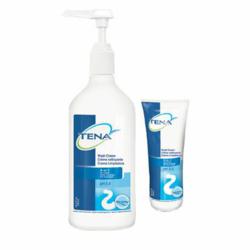 Hospital staffs and caretakers need to be aware of how and when bedsores form and what can be done to prevent them.
Ashton, MD (PRWEB) November 01, 2012
People who experience incontinence, or involuntary urination or defecation, have a high risk of developing dangerous and painful pressure ulcers caused by long exposure to urine and fecal matter. Also known as bedsores, pressure ulcers can also form when constant pressure is applied to a part of the body, resulting in blood flow reduction. So when researchers from the University of California, Los Angeles concluded in their new study that patients with hospital-acquired bedsores have higher mortality rates, higher hospital readmissions within 30 days after discharge, and longer hospital stays, NationalIncontinence.com's Renee Mercer had to comment.
"Pressure sores and incontinence in elderly and immobile individuals often come hand-in-hand," said Mercer, president of National Incontinence, a major supplier of incontinence products. "Hospital staffs and caretakers need to be aware of how and when bedsores form and what can be done to prevent them. Any sign of redness on the body should raise a red flag."
The UCLA clinical study, involving 51,842 Medicare beneficiaries hospitalized across the United States in 2006-2007, is believed to be the first of its kind. Of its participants, 5.8% individuals entered the hospital with a pressure ulcer and 4.5% developed one during their hospital stay. The study also found that of those patients who had bedsores prior to admission, 16.7% developed at least one new sore during hospitalization. Pressure ulcers were most likely to develop on the sacrum (tailbone), hips, buttocks, and heels.
"Since bedsores often form due to lack of mobility and blood circulation, bedridden individuals and wheelchair users need to be repositioned every few hours. Along with special mattresses and cushions, this will relieve constant pressure on the skin," Mercer said.
For incontinent individuals who require the use of adult diapers, Mercer suggests that they be changed as soon as soiling occurs. "People with incontinence need to be checked often as moist conditions can lead to skin breakdown. With each change, the diaper area should be thoroughly wiped. Soap-free skin cleansers make it easy for caregivers to wash and moisture the skin because all you have to do is wipe it on and wipe it off. Lastly, use a barrier cream to protect the skin."
"With proper care, daily cleansing, and good nutrition and hydration, the development of pressure ulcers can be greatly reduced," Mercer said.
About NationalIncontinence.com
National Incontinence provides products throughout the United States for people of all ages with bladder control problems. They have helped more than 100,000 patients with bladder issues. Their pediatric division, the Bedwetting Store, is now the largest distributor of pediatric enuresis products in the United States. National Incontinence is proud to serve the millions of families who seek information and practical solutions to bladder control problems and want the best products at the lowest prices.