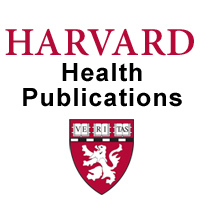 Boston, MA (Vocus) June 4, 2010
If you've ever eaten asparagus, you know it can make urine smell odd. In some people, eating beets turns urine pink or red—which can be alarming because it looks like blood in the urine. These odor and color changes are harmless. But if urine smells sweet, that's a cause for concern because it could mean diabetes. So how do you know when to relax and when to consult a clinician? The June 2010 issue of Harvard Women's Health Watch offers a guide to the foods, supplements, drugs, and medical conditions that can affect the color and odor of urine.
Blackberries and rhubarb, like beets, can temporarily turn urine pink or red. Rhubarb can also turn urine dark brown or tea-colored. Carrots, carrot juice, and vitamin C can give urine an orange hue, while B vitamins can turn it a fluorescent yellow-green. Asparagus sometimes gives urine a greenish hue as well as a distinctive smell (often likened to rotting cabbage). Medications can change the appearance of urine, too. For example, Tagamet, a popular drug for reducing stomach acid, can give urine a bluish tinge.
A change in the appearance or smell of urine may sometimes indicate a medical problem requiring attention. The mucus and white blood cells associated with a urinary tract infection can turn urine from clear to cloudy and give it an offensive odor. An infection may also cause blood to appear in the urine, turning it pink or red. Serious problems such as internal injury, bladder cancer, and kidney disease are other causes of blood in the urine.
Read the full-length article: "Urine color and odor changes"
Also in this issue:
Couples therapy
Psoriasis treatments
Exercise and weight gain
Krill oil vs. fish oil
Platelet-rich plasma for tennis elbow?
Harvard Women's Health Watch is available from Harvard Health Publications (http://www.health.harvard.edu), the publishing division of Harvard Medical School, for $28 per year. Subscribe at http://www.health.harvard.edu/women or by calling 877-649-9457 (toll-free).
Media: Contact Raquel Schott at Raquel_Schott(at)hms.harvard.edu for a complimentary copy of the newsletter, or to receive our press releases directly.
Contact:
Raquel Schott
617-432-5781
###