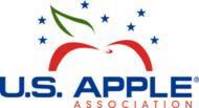 Vienna, VA (Vocus) October 23, 2009
The air is cooler, the days are shorter and Jack O'Lanterns are afoot. Don't be spooked--fall is here! Now is the time to pull out your sweaters and jackets and pack away your shorts. It's also harvest season for apples! Whether you prefer cider, juice, fresh apples or applesauce, apples make a great addition to your fall and Halloween celebrations.
It's the Perfect Season for Apples!
October is not just about trick-or-treating and welcoming in a new season. It is the peak of the U.S. apple harvest. There are plenty of ways to enjoy apples at any fall celebration you may be having. Try hot apple cider with a stick of cinnamon in it. Or how about fresh apple slices with peanut butter or caramel to dip? Sautéed apples or applesauce make a great accompaniment to pork chops or potato pancakes. For many, nothing beats biting into a juicy, crisp apple to hit the spot. With so many different varieties available in the stores now, fresh from the orchard - make a point to try a new one today.
Not a Trick: Apples are a Healthy Treat!
Not only do apples and apple products taste great but they are nutritious too. The perfect snack for you and your little ghosts and goblins, apples are an excellent source of fiber, are fat-free, and contain antioxidants like quercetin that may help boost immunity. One cup of 100% apple juice or cider counts as 1 cup of fruit toward the recommended 2-3 cups/day (depending on age, gender and activity level) of fruit suggested by United States Department of Agriculture at http://www.MyPyramid.gov.
Ancient Traditions
Halloween has its roots in ancient harvest traditions--making it the perfect time to enjoy freshly harvested apples. Over 2,000 years ago, as our ancient ancestors celebrated the fall harvest, they knew that the cold, dark winter was approaching. Believing that spirits roamed freely on this evening, they wore costumes and masks to help them avoid being recognized by the "Otherworld." In addition, sweets were offered to avoid being the target of tricks.
Apple Festivities
So celebrate this year's fall harvest by dressing up and serving fall's favorite fruit. Make sure apples are at the "core" of your celebration this Halloween. Incorporate fun activities that involve apples such as bobbing for apples, making candy or caramel apples, or choose a few different sweet to tart varieties and host an apple "tasting." There are around 190 commercially grown varieties available today in the U.S. For more about apples and some fun, apple-based recipes visit the U.S. Apple Association website.
The U.S. Apple Association (USApple) is the national trade association representing all segments of the apple industry. Members include 40 state and regional apple associations representing the 7,500 apple growers throughout the country, as well as more than 400 individual firms involved in the apple business. USApple's mission is to provide the means for all segments of the U.S. apple industry to join in appropriate collective efforts to profitably produce and market apples and apple products.
Phone 703-442-8850
Toll-free 800- 781-4443
Fax 703-790-0845
Web site http://www.usapple.org
8233 Old Courthouse Road, Suite 200
Vienna, VA 22182-3816 USA
###